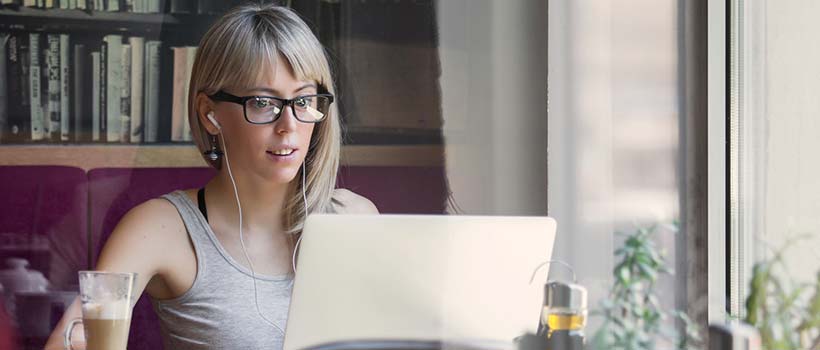 Week 1
Lesson 1- Creating an Event Plan
No matter what you need or hope to accomplish, you'll inevitably need to plan it first. How many times can you recall being in a quandary and needing some direction? You'll get that direction after you read this first lesson! Today, we'll lay out a step-by-step approach for event planning that's simple, straightforward, and works every time.
Lesson 2- Creating a Theme
You're surrounded by themes in your daily life. If you're a fashionista who follows all the latest fashion trends, there's likely a theme to your seasonal wardrobe. When you watch the home improvement shows on cable television, you learn how to create a theme that dominates your home decor. If you garden, you know that the selection and arrangement of your flowers, shrubs, statuary, and outdoor furniture will result in a theme. In this lesson, you'll learn when to use and when to avoid a theme at your events. Then we'll discuss how to bring your theme to life using your all of your senses. We'll conclude the lesson by looking at two theme examples to help spark your own creativity.
Week 2
Lesson 3- Selecting a Site
Today, you'll find out why there's a lot more to selecting a site than booking your neighborhood hotel or banquet hall. Location, location, and location are the three key words everyone uses when talking about any kind of real estate. An event site is a unique type of real estate and an important part your event's success. In this lesson, we'll categorize various types of event sites and look at some criteria that will ultimately help you make your site selection.
Lesson 4- Planning the Site
Now that you know which site you'll use for your event, it's time to get out your pencil and paper and start planning how you'll use the space. In today's lesson, you'll learn which site diagrams you'll need, how to develop a room layout, and which sketches you'll want to request or create yourself. I'll teach you how to walk through your site and make observations, noting everything that will be a potential help or hindrance to you, your guests, and your event.
Week 3
Lesson 5- Choosing a Menu
Have a snack and a beverage at your side while you read this lesson! Today's extensive discussion about the selection and serving of food and beverages will likely spur your appetite. It may also help you recall memorable meals that you've enjoyed in the past, or help you conjure up ideas about fancy foods that you'll want to feature at your next party. If that's not enough, links in this lesson's supplementary material will really tempt you with colorful pictures and extensive recipes of delectable food and drink. I'm sure you'll refer to this lesson and its resources long after you've finished the course!
Lesson 6- Entertaining the Guests
Entertainment is a key component of most any event. There are many potential resources to go to for entertainment, but you have to know where to look. This lesson is chock-full of valuable entertainment source information for novice event planners and experienced professionals alike. After you finish reading the lesson, be sure to check out the extensive list of links in the supplementary material.
Week 4
Lesson 7- Making Decorating Decisions
Developing a decorating theme for your event can help you free your inhibitions and let your creative juices flow. If anything provides a limitation, it's usually the budget. But even then, you can beg, borrow, or buy at a discount to make your big ideas come to life! I'll show you how in this lesson. We'll also pay special attention to color and special lighting that will make your events eye-popping. This lesson may end up being your favorite in the course because it's just so much fun to decorate a space for a party or an event.
Lesson 8- Raising Money
Today, we'll examine corporate sponsorships, which are proliferating and are an important means of covering the major costs of many events, maybe even some of yours. If you're not a fundraising professional, don't think that this lesson isn't for you. While we'll discuss donations and grants, we'll also talk about a lot more.
Week 5
Lesson 9- Promoting the Event
Ever worry that you'll go through all the trouble of throwing a grand event but no one attends? If you follow the advice you'll read in this lesson, you can almost ensure that you'll avoid that problem. In this lesson, we'll look at all the different modes of promoting your event, including word-of-mouth, print, electronic media, and media relations.
Lesson 10- Staffing for Success
Few of us can handle all the little details of our events completely alone. You'll almost always need some help—sometimes quite a lot of help. But, as you'll discover in this lesson, you can hire anything from a small team to a large committee to help you with your own event. After we talk about who these people are and how they can assist you, you'll gain some insight into how to get the most out of their help, and you'll learn how to avoid the worst problems in personnel matters.
Week 6
Lesson 11- Evaluating the Event
Evaluating your events soon after they're completed is a great way to learn from your mistakes. How better to visualize the best way to proceed with your future events? In this lesson, you'll learn what to look at and who to consult as you do your own examination and evaluation. We'll also discuss surveys and focus groups.
Lesson 12- Lifelong Learning
If you truly enjoy creating special events, you'll want to continue your education—formally or informally—and widen your circle of professional colleagues once you complete this course. In this lesson, you'll learn many ways that you can do both!