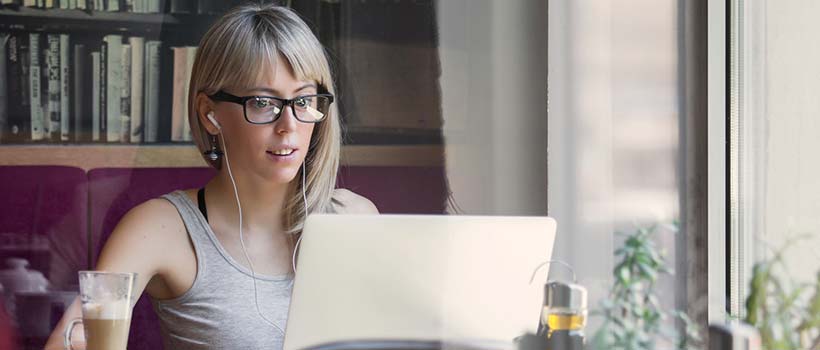 Week 1
Lesson 1- The Medical Office and Administrative Medical Assistant
Looking for a fun, challenging job that's always in demand? If so, AMA (administrative medical assisting) may be just the field for you! In this lesson, we'll look at the exciting job opportunities for AMAs, the variety of careers they can choose from, and the different settings where they can work.
Lesson 2- Ethics, the Law, and HIPAA
The law and medicine go hand-in-hand—so today we'll look at the laws you'll want to know if you become an AMA. We'll cover everything from contracts to malpractice, and delve into HIPAA (a federal act that affects everyone in the health care field). In addition, we'll take a quick peek at ethics and medical office etiquette.
Week 2
Lesson 3- Computers and Office Equipment
Today we'll explore the office equipment and computer hardware you're likely to use as an AMA. In addition, we'll delve into software—both standard office programs and the specialized software we use in the field of medical information management.
Lesson 4- Filing Processes and Equipment
If you think filing is a bore, this lesson will change your mind. You'll discover what the rainbow of colored stickers on a medical file means, and you'll even practice creating a patient chart yourself. You'll also find out why medical offices love lateral files, and you'll master the tricky rules of alphabetizing. (Yes, it's more challenging than it looks!)
Week 3
Lesson 5- Records Management
Now that you're an expert on the outside of a patient chart, it's time to look inside. Today you'll find out which forms go in a medical record, and just where you'll put each one. In addition, you'll learn about two styles of note-taking: SOAP and CHEDDAR. And finally, you'll delve into the topic of medical record audits and find out the legal way to correct a patient's chart.
Lesson 6- Appointment Scheduling, Check-In, and Check-Out
It's time to introduce the star of our show: the patient. Today you'll learn everything about what we call a patient encounter. We'll start by talking about the phone skills you can use to make appointments, handle questions, and soothe angry callers. Next, we'll flip open the appointment book and explore the tricks for scheduling patients easily and efficiently. And finally, we'll follow a patient's visit from start to finish, and see how many tasks an AMA does during that appointment.
Week 4
Lesson 7- Reception Area Tasks and Communication Skills
We'll start this lesson in the waiting room, where you'll learn more about the tasks a receptionist handles—from opening and closing a medical office to keeping the reception area ship-shape. After that, we'll talk about some barriers to communicating effectively with patients, and you'll discover ways to overcome them. We'll end our lesson by looking at one of the fun and creative jobs that AMAs do: creating informational brochures and teaching aids.
Lesson 8- Medical Insurance Basics
Medicare, Medicaid, managed care, commercial insurance—what does it all mean? In today's lesson, you'll find out! First, you'll learn the meaning of terms like managed care, capitation, and fee-for-service. Next, we'll explore government programs like Medicare, Medicaid, Workers' Compensation, and TRICARE. By the time you're done, you'll have a good feel for the many types of insurance an AMA handles every day.
Week 5
Lesson 9- The Medical Insurance Claim Form
Did you ever study an insurance claim form? If so, you know it contains dozens of mysterious questions and checkboxes. Well, today you'll come face-to-face with one of these claim forms—and conquer it. By the end of our lesson, you'll know how to fill in each field of the CMS-1500 claim form. In fact, you'll even get to try it yourself!
Lesson 10- Diagnostic Coding
Medical coding is a hot field for AMAs, so it's a great specialty if you're looking for job security. In today's lesson, we'll take a quick look at diagnostic coding and see why it's both fun and challenging. We'll take a tour through the ICD-10-CM, talk about the detective work involved in abstracting a diagnostic statement, and explore the steps of coding a diagnosis.
Week 6
Lesson 11- Procedural Coding
We'll finish up our tour of medical coding today with an overview of procedural coding. First, you'll learn all about a manual called the CPT and discover how to use it to code everything from surgeries to X-rays to acupuncture. After that, we'll examine a second manual called the HCPCS ("hix-pix"), which contains codes for ambulances, root canals, and much more. We'll also delve into anesthesia coding, a tricky but rewarding sub-specialty.
Lesson 12- The Business Office
In our final lesson, we'll visit the business office and talk about how AMAs keep track of the money coming in and going out. In addition, we'll look at inventory control and supply ordering—two crucial jobs that help keep a medical office running smoothly. Finally, we'll talk about managing a payroll and investigate several jobs that fall under the umbrella of human resources.