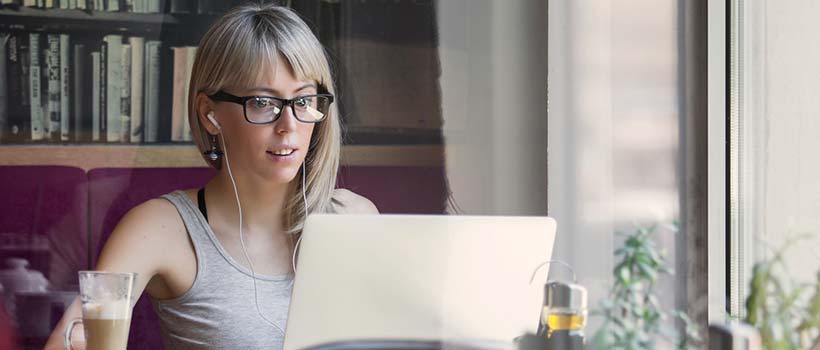 Week 1
Lesson 1- Creating a Marketing Strategy
If you own a small business and need to stretch your marketing dollars, you've come to the right place! In today's lesson, you'll discover that you can promote your business effectively for just pennies—or sometimes even for free. The secret: a systematic marketing plan that targets your audience at every stage of the purchasing cycle.
Lesson 2- Getting Customers to Notice You
The first step in successful marketing is getting people to notice you—and today, we'll look at three ways to achieve that goal. We'll start by talking about how to create a great first impression, both in person and through your brand. Next, you'll find out how to position yourself as an expert in your field. And finally, we'll talk about using the media to promote your business.
Week 2
Lesson 3- Leveraging Others
Want to stretch your marketing dollars to the max? Then put the power of partnerships to work for you. In this lesson, you'll discover how to combine forces with other individuals or businesses to create exciting and effective marketing opportunities. In addition, we'll talk about enlisting other people in your place-based marketing and word-of-mouth campaigns.
Lesson 4- Creating a Web Site Designed to Sell
These days, a Web site is an essential marketing tool for any business. And here's the good news: You can create an attractive, professional-looking Web site quickly and easily, for only a few dollars. You'll find out how in this lesson—and you'll also learn the ins and outs of obtaining a domain name, getting a matching e-mail address, laying out your Web site, and finding a hosting provider if you need one.
Week 3
Lesson 5- Driving People to Your Web Site
When you're done creating your Web site, it's time for the next step: drawing traffic to it. In today's lesson, we'll explore how to do this through on-page and off-page search engine optimization (SEO). In addition, we'll look at pay-per-click ads, banner ads, classified ads, videos, and a host of other low-cost or free ways to draw attention online.
Lesson 6- Finding Leads and Encouraging Sales
Successful business owners master the art of finding and cultivating leads, and that's what we're going to talk about today. We'll investigate everything from old-fashioned fishbowls to Facebook Business pages and Twitter, and we'll talk about the pros and cons of e-mail and direct mail marketing. Whether you're a traditionalist or a techie, you'll find an approach that's just right for you.
Week 4
Lesson 7- Encouraging Repeat Business and Referrals
Congratulations: You've scored a sale! Now, how can you keep your new customer coming back for more? In this lesson, we'll talk about inexpensive or free ways to generate repeat sales. In addition, we'll look at a variety of techniques for encouraging referrals—and finally, we'll talk about capturing your customer information in a database.
Lesson 8- Understanding Projections and Timing
Some marketing efforts bring crowds of customers to your door. Others are a complete flop, wasting your time and money. How can you choose wisely? By doing some up-front analysis—and that's what we'll talk about today. When you complete today's lesson, you'll be equipped with all the tools you need to choose marketing tactics that have a high potential for success. In addition, you'll learn why integrated marketing gives you the best results, and you'll find out how to schedule a full year of marketing activities easily and efficiently.
Week 5
Lesson 9- Targeting Your Marketing
Sure, you want everyone to buy your product—but when you're marketing, it pays to be exclusive. Today, you'll find out why niche marketing can bring in more customers than mass marketing (and create a more loyal customer base as well). After that, you'll learn how to use geographics, demographics, firmographics, psychographics, and behavioral data to create a marketing message that resonates with your target market.
Lesson 10- Creating Your Key Selling Messages
In this lesson, we'll talk about key selling messages—those alluring words that overcome potential buyers' objections and make them want to make a purchase immediately. You'll learn how to identify the unique features of your business, how to create a competitive positioning statement, and—most important of all—how to identify the emotional benefits that motivate your buyers. By the time you're done, you'll be able to distill your new knowledge into a short, powerful message that will turn skeptical people into eager customers.
Week 6
Lesson 11- Setting Your Goals and Finalizing Your Marketing Plan
Today, it all comes together! First, you'll create the two final elements of your marketing plan: your business goals and your marketing goals. You'll discover how to create goals that are clear-cut, realistic, and measurable, so you'll be motivated to meet (or even exceed) the targets you set. After that, you'll roll all of your information into a single document that will be your blueprint for marketing success. With this marketing plan in hand, you'll be ready to take your prospective buyers by storm.
Lesson 12- Tracking Your Results
In our final lesson, we'll talk about tracking—the secret to continually improving your marketing tactics and increasing your profits. You'll learn how to create a baseline and compile reports that can highlight your marketing successes and point to areas where you can improve. In addition, you'll discover different ways to track your campaigns—including the campaigns you might think are "untrackable."