Flight Attendant / Cabin Crew
Recognised by major airlines this Flight Attendant/Cabin Crew course will open the door to an exciting career in aviation.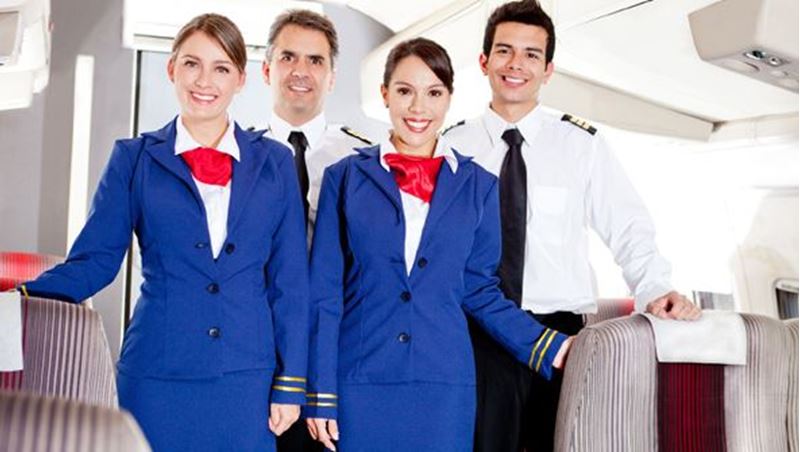 Quick Facts
Delivery Method Online

Professional Certificate

80hrs Suggested Study Time

Unlimited Access

Tutor Support

Mobile and Tablet Friendly

25231 Students
What's it all about?
Stand out from the crowd and set your sights on flying high in a Cabin Crew career. This online Flight Attendant / Cabin Crew course has been developed by ex-cabin crew who have years of experience flying for leading airlines. As one of the only online cabin crew courses that is recognised by major airlines you can be sure that you'll learn the key skills and knowledge to WOW any airline employer at interview.
The lessons in ths Flight Attendant / Cabin Crew course contain all of the information that you will typically be expected to learn on joining an airline as Cabin Crew, giving you a huge advantage over other applicants at interview and initial training. Many students who have completed our course say that the confidence gained through completing it was invaluable when in their airline interview.
Bonus
In addition to your course you will also be given access to our invaluable online CV builder and job application system. Specific to the cabin crew industry, no other flight attendant course offers anything like this. You will be guided through the process of building your cabin crew specific CV and then submitting it directly to our partner recruiters from major airlines, giving you a genuine advantages over other applicants.
Unlike many other courses which only offer downloadable certificates, upon successful completion of our course you will receive a hardcopy certificate mailed to your home address. Perfect to take along to your airline interview!
What's involved?
Module 1 - The Aviation Industry
Module 2 - Types of Airlines
Module 3 - Regulatory Authorities
Module 4 - Geography
Module 5 - Airport Codes
Module 6 - Times & Time Zones
Module 7 - Aviation Terminology
Module 8 - Aircraft Familiarisation
Module 9 - Theory of Flight
Module 10 - Health & Safety
Module 11 - Safety & Emergency Procedures
Module 12 - Crew Resource Management
Module 13 - Dangerous Goods
Module 14 - Uniform Grooming
Module 15 - Airport & Ground Procedures
Module 16 - Ticketing
Module 17 - Customer Service
Module 18 - Catering & Products

What do others think?
'Thank you for giving me the opportunity to take this course. I'm proud with the overall result of my grades and most specially the knowledge that this course has given me from every module I've taken up. Thank you Ruth, for the Interview Guide you sent me, I'm sure it will help me a lot in applying for jobs as Cabin Crew. I am very happy for the knowledge and information you and the course have given me, so I have to say Thank you again and I'm hoping to hear from you again.'
The Learning Environment
From the moment that you enrol in Flight Attendant / Cabin Crew you will become an integral part of our learning community. You will experience the perks of classroom studies such as chatting by the water cooler or sharing your opinion on a specific task, all in your own home.
Tutor support during your learning is flawless, friendly and encouraging. You will learn from your professional tutor who is not only knowledgeable and highly skilled but is a passionate industry expert. Our ethos is that if you succeed, we succeed. As with any studies, learning can be intense, yet you will soon realise that your hard work and commitment will be both personally and professionally rewarding.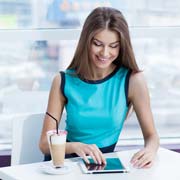 Why Choose Vibe Learning?
Learn Your Way
We understand that everyone works at their own pace and no two students are the same. That's why when you study with Vibe Learning we provide you with all the study guidelines, tools and support you need but leave you to set the pace. You are free to complete your assessments when and where you want.
We don't break the bank
With Vibe Learning we believe that education should be accessible to anyone who wants to learn. That's why we offer some of the most competitive prices in the industry. Investing in your future is a smart choice and doesn't have to break the bank. Whether you choose our money saving upfront prices or flexible payment plans, studying is accessible to you.
You'll get the personal attention you deserve
We are real people, providing real support every step of the way. When you study with Vibe Learning, you'll benefit from learning from professional, knowledgeable and most of all passionate industry experts.
Reap the rewards sooner rather than later
We offer a range of options from short 6 week courses through to extensive 12 month courses. Whatever your personal or professional goals, studying online with Vibe Learning provides a rewarding life changing experience which is well within your reach.
Learn real life skills
We don't profess to know everything about every industry. That's why, when we write a course we work with industry experts who do know everything! Before delivering a course we make sure that the following boxes have big green ticks in them;
The course is industry Current
The course is Relevant to our students
The course is Engaging and delivers outcomes
Still looking?
Check out the following courses related to Flight Attendant / Cabin Crew: