Travel for a living by landing that dream tour guide job with the help of this online course.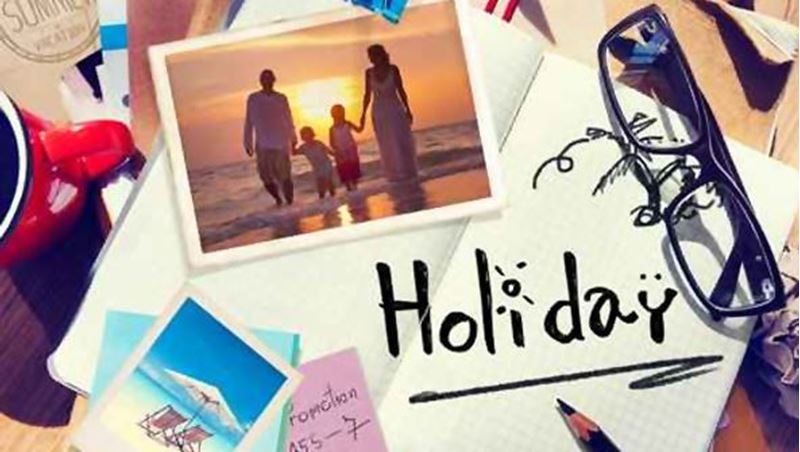 Quick Facts
Delivery Method Online

Professional Certificate

Unlimited Access

80hrs Suggested Study Time

Tutor Support

Mobile and Tablet Friendly

12421 Students
What's it all about?
Have you always wanted to work as a tour guide for a major tour operator? Would you love to show off our beautiful country and its attractions like Ayers Rock, The Great Barrier Reef, Wine Country regions and the Twelve Apostles? Or perhaps travel the world working with Contiki, Top Deck or Busabout. Then a rewarding career as a Tour Guide is perfect for you.
Using videos, audio, images and text, combined with interactive activities and online testing this course teaches you the fundamental skills and knowledge needed to stand out from the crowd and get hired as a tour guide. Working as a tour guide means that you will be the public face of your tour operator. You'll be meeting and greeting your guests at the airport, holding welcoming meetings, handling your customer's issues and accompanying guests on excursions.
This course is broken down into 18 modules, each providing the essential knowledge and skills you need to get hired in any type of tour guide role.
Tour operators recognise that job seekers who have taken a course such as this Become a Tour Guide online course make better, more reliable employees because they have already been pre-trained for the job.
In addition to the lessons and tutorials you'll be able to interact with thousands of fellow tour guide job seekers via our forum so that you can share your experiences and ideas. You'll also have access to our advanced job training area where you can really gain an advantage over other applicants in this highly competitive industry, giving you insider information including:
How to craft a winning job application
How to win at the assessment day
How to pass the written tests
Tips for interview preparation
Tips for role plays and group exercises
Tips for getting hired
Common mistakes most applicants make
There are no time-limits to this course. You can learn at your own pace and refer to the course at anytime-- 24/7. To get started, all you need is a computer or tablet device with internet access. From there, the world is your oyster!
What's involved?
Module 1 - Introduction to holiday rep
Module 2 - Categories of holiday representatives
Module 3 - Roles, responsibilities and qualities of the holiday rep
Module 4 - Duties of the holiday rep
Module 5 - Tour operator's profiles
Module 6 - Transfers & Welcome Meetings
Module 7 - Admin and Paperwork
Module 8 - Currency, conversions, commissions & calculations
Module 9 - Health & Safety
Module 10 - Legal Responsibilities
Module 11 - Customer Service Essentials
Module 12 - Effective Complaint Handling Skills
Module 13 - Super Selling Skills
Module 14 - Social & Communication Skills
Module 15 - Interpersonal & Teamwork Skills
Module 16 - Stress Management
Module 17 - Short Haul Destinations
Module 18 - Long Haul Destinations & Time Zone

What do others think?
'I enrolled on your tour guide course because I want to work as a resort rep for a season after I graduate. I really enjoyed studying the whole course and learned so much that I didn't know about the job but the best parts for me were the video lessons because I could really see and feel what it would be like to do the job. Thanks again, your course has been a really big help.'
The Learning Environment
From the moment that you enrol in Become a Tour Guide you will become an integral part of our learning community. You will experience the perks of classroom studies such as chatting by the water cooler or sharing your opinion on a specific task, all in your own home.
Tutor support during your learning is flawless, friendly and encouraging. You will learn from your professional tutor who is not only knowledgeable and highly skilled but is a passionate industry expert. Our ethos is that if you succeed, we succeed. As with any studies, learning can be intense, yet you will soon realise that your hard work and commitment will be both personally and professionally rewarding.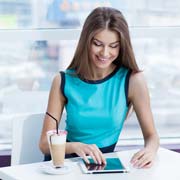 Why Choose Vibe Learning?
Learn Your Way
We understand that everyone works at their own pace and no two students are the same. That's why when you study with Vibe Learning we provide you with all the study guidelines, tools and support you need but leave you to set the pace. You are free to complete your assessments when and where you want.
We don't break the bank
With Vibe Learning we believe that education should be accessible to anyone who wants to learn. That's why we offer some of the most competitive prices in the industry. Investing in your future is a smart choice and doesn't have to break the bank. Whether you choose our money saving upfront prices or flexible payment plans, studying is accessible to you.
You'll get the personal attention you deserve
We are real people, providing real support every step of the way. When you study with Vibe Learning, you'll benefit from learning from professional, knowledgeable and most of all passionate industry experts.
Reap the rewards sooner rather than later
We offer a range of options from short 6 week courses through to extensive 12 month courses. Whatever your personal or professional goals, studying online with Vibe Learning provides a rewarding life changing experience which is well within your reach.
Learn real life skills
We don't profess to know everything about every industry. That's why, when we write a course we work with industry experts who do know everything! Before delivering a course we make sure that the following boxes have big green ticks in them;
The course is industry Current
The course is Relevant to our students
The course is Engaging and delivers outcomes
Still looking?
Check out the following courses related to Become a Tour Guide: