Discover a Career in Superyachts
If getting paid to travel the world and working with the rich and famous sounds like your idea of a dream job, then this online Introduction to Superyachts course is right up your alley!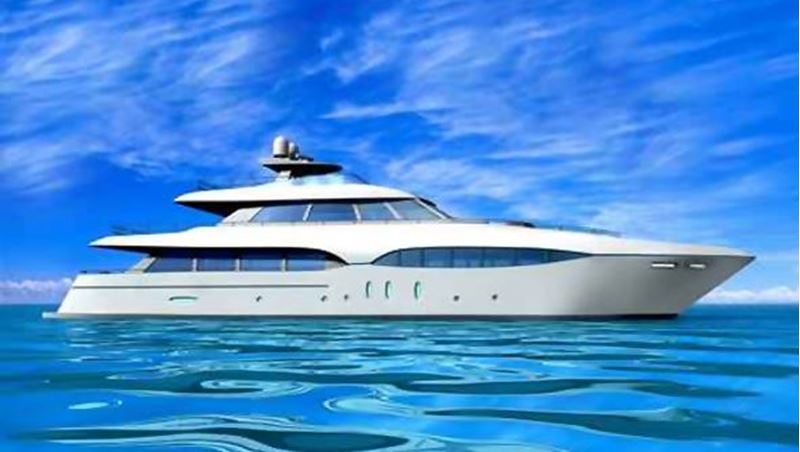 Quick Facts
Delivery Method Online

Professional Certificate

Unlimited Access

80hrs Suggested Study Time

Tutor Support

Mobile and Tablet Friendly

1412 Students
What's it all about?
Always dreamt of working with the rich and famous? Want to travel the world in style on a luxury Superyacht? Then this online Superyachts Professional Certificate is perfect for you.
Developed by training and recruitment experts from the superyacht industry, this online course will provide you with the knowledge, skills and understanding that you'll need to stand out from the crowd in this highly competitive industry and become a highly desirable candidate.
By completing this course, you will learn about what it's really like to be a crew member on a superyacht and gain an in-depth insight into this exciting and exclusive industry. In turn you'll become a candidate that superyacht captains, owners and industry recruiters really want to talk to!
Bonus: Once you complete your course with us, we will give you access to our Advanced Superyacht Job Training area. Here you will receive access to the latest Superyacht job vacancies and no-holds-barred audio interviews with industry experts including crew members, captains and recruiters as well as reports tips and techniques for getting hired.
What's involved?
Module 1 - Course information
Module 2 - Superyacht types
Module 3 - Superyacht profiles
Module 4 - The charter guests
Module 5 - Superyacht geography
Module 6 - Ports of call
Module 7 - Nautical times and time zones
Module 8 - Superyacht terminology
Module 9 - Hierarchy of superyacht
Module 10 - Master rules and regulations
Module 11 - Living onboard
Module 12 - Working onboard
Module 13 - Customer service at sea
Module 14 - Health and safety onboard
Module 15 - Emergency equipment
Module 16 - Procedures and drills
Module 17 - Security and port authorities
Module 18 - Essential skills at sea

What do others think?
'I enjoyed the Course as I have always been interested Superyachts. I have been in the cruise ship industry for the past 12 years and I gained valuable and informative information.  I look forward to increasing my knowledge within the industry and I will keep an eye out for future courses.'
The Learning Environment
From the moment that you enrol in Discover a Career in Superyachts you will become an integral part of our learning community. You will experience the perks of classroom studies such as chatting by the water cooler or sharing your opinion on a specific task, all in your own home.
Tutor support during your learning is flawless, friendly and encouraging. You will learn from your professional tutor who is not only knowledgeable and highly skilled but is a passionate industry expert. Our ethos is that if you succeed, we succeed. As with any studies, learning can be intense, yet you will soon realise that your hard work and commitment will be both personally and professionally rewarding.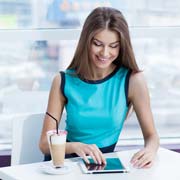 Why Choose Vibe Learning?
Learn Your Way
We understand that everyone works at their own pace and no two students are the same. That's why when you study with Vibe Learning we provide you with all the study guidelines, tools and support you need but leave you to set the pace. You are free to complete your assessments when and where you want.
We don't break the bank
With Vibe Learning we believe that education should be accessible to anyone who wants to learn. That's why we offer some of the most competitive prices in the industry. Investing in your future is a smart choice and doesn't have to break the bank. Whether you choose our money saving upfront prices or flexible payment plans, studying is accessible to you.
You'll get the personal attention you deserve
We are real people, providing real support every step of the way. When you study with Vibe Learning, you'll benefit from learning from professional, knowledgeable and most of all passionate industry experts.
Reap the rewards sooner rather than later
We offer a range of options from short 6 week courses through to extensive 12 month courses. Whatever your personal or professional goals, studying online with Vibe Learning provides a rewarding life changing experience which is well within your reach.
Learn real life skills
We don't profess to know everything about every industry. That's why, when we write a course we work with industry experts who do know everything! Before delivering a course we make sure that the following boxes have big green ticks in them;
The course is industry Current
The course is Relevant to our students
The course is Engaging and delivers outcomes