Feel confident in an emergency with this online dog grooming first aid course. Learn to administer life saving first aid to dogs in your care.
Quick Facts
Flexible Online Learning

Professional Certificate

Quizzes

Mobile and Tablet Friendly

Unlimited Access

88 Students

Lifetime Access
Receive unlimited lifetime access to your course. Unlike other online courses, we won't charge you expensive extension fees, instead we give you the flexibility to truly study at your own pace. Even after graduating, you can refer back anytime.
Unlimited lifetime access
No expensive extension fees
No deadlines

5 Day Money Back
Our 5 day money back guarantee gives you peace of mind that if for any reason you're not 100% happy, you'll receive your money back!
Peace of mind 5 day trial
100% money back
Course Overview
Working in a career with dogs, there will almost always be at least one time in your life when you'll be called upon to administer first aid. As a dog groomer, it's important that you acquire a comprehensive knowledge of dog first aid, primarily for the safety of dogs in your care, but also to instill confidence in the services you offer to your customers. Learn how to respond confidently and calmly in an emergency to alleviate a dogs distress and give them the best possible chance of a full recovery.
Written by qualified Veterinarian Jo, who studied at the Royal Veterinary College, London and appeared on the BBC hit show 'Young Vets' you can be sure that this course offers professional guidance and instructional steps to follow in an emergency.
This Dog Grooming First Aid course has been developed for professionals or those seeking to work with dogs. It is a recommend course for those studying our Dog Grooming Diploma, ensuring you are fully equipped to provide a safe environment for your clients. Our Dog Grooming Diploma Coures Bundle combines three top selling courses at fantastic value and is the ideal course for those wanting to run a successful dog grooming business.
This Dog Grooming First Aid Course has been extremely informative!

I have learnt so much about pet triage and am more prepared to deal with an emergency should it arise. Anyone who owns a dog should do this course as there is so much lifesaving information!

~ Jade, Qld
How Does It Work?
There's no waiting around for administrators to process your paperwork or for books to arrive in the mail. With a click of a button you'll have access to your course materials to start working through the modules and quizes at your own pace. You'll find your lessons interesting and engaging with illustrations, diagrams and reference charts. A great benefit is that you'll receive unlimited access to your materials so there is no deadline for completion! In addition you can also print and refer to your notes at a later date.
Course Fast Facts
Learn Invaluable Dog First Aid Skills from a Qualified Veterinarian
Over 150 Hours of Extensive Content
Unlimited Lifetime Access
24 Hour Online Support
Flexible & Affordable Payment Plans
Study On Your Own Schedule, As Fast or Slow As You Like!
Whats Involved?
This Dog Grooming First Aid course has unlimited lifetime access and includes comprehensive instructional modules, interactive tasks and printable charts, diagrams and resources. Paired with our Dog Grooming Diploma or studied as part of our Dog Grooming Diploma Bundle, this course provides invaluable skills to anyone seeking or employed as a dog groomer. Upon successful completion, you will receive a pritable certificate to frame and display within your salon.
Download your free course guide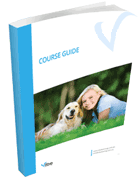 Who's the instructor?

Wendy has had over 20 years experience working in animal care. She ran her own successful mobile pet grooming and care business, for many years. Wendy also worked as a veterinary nurse for 14 years. Where she has worked within veter... Read more
Read Wendy's Profile
What's involved?
Module 1 - Introduction
Module 2 - Pet First Aid Kits
Module 3 - Checking Your Pet's Health
Module 4 - Responding To Symptoms
Module 5 - Pet First Aid Procedures
Module 6 - First Aid Scenarios
5
Julia

What do others think?
'Excellent course, very good details'
The Learning Environment
From the moment that you enrol in Dog Grooming First Aid you will become an integral part of our learning community. You will experience the perks of classroom studies such as chatting by the water cooler or sharing your opinion on a specific task, all in your own home.
Tutor support during your learning is flawless, friendly and encouraging. You will learn from your professional tutor who is not only knowledgeable and highly skilled but is a passionate industry expert. Our ethos is that if you succeed, we succeed. As with any studies, learning can be intense, yet you will soon realise that your hard work and commitment will be both personally and professionally rewarding.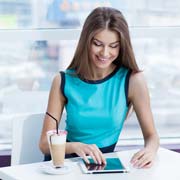 Why Choose Vibe Learning?
Learn Your Way
We understand that everyone works at their own pace and no two students are the same. That's why when you study with Vibe Learning we provide you with all the study guidelines, tools and support you need but leave you to set the pace. You are free to complete your assessments when and where you want.
We don't break the bank
With Vibe Learning we believe that education should be accessible to anyone who wants to learn. That's why we offer some of the most competitive prices in the industry. Investing in your future is a smart choice and doesn't have to break the bank. Whether you choose our money saving upfront prices or flexible payment plans, studying is accessible to you.
You'll get the personal attention you deserve
We are real people, providing real support every step of the way. When you study with Vibe Learning, you'll benefit from learning from professional, knowledgeable and most of all passionate industry experts.
Reap the rewards sooner rather than later
We offer a range of options from short 6 week courses through to extensive 12 month courses. Whatever your personal or professional goals, studying online with Vibe Learning provides a rewarding life changing experience which is well within your reach.
Learn real life skills
We don't profess to know everything about every industry. That's why, when we write a course we work with industry experts who do know everything! Before delivering a course we make sure that the following boxes have big green ticks in them;
The course is industry Current
The course is Relevant to our students
The course is Engaging and delivers outcomes
Still looking?
Check out the following courses related to Dog Grooming First Aid: