Combining our introduction and advanced courses, this Complete Ableton Live Professional Certificate will teach you all the knowledge needed to start making music with Ableton Live.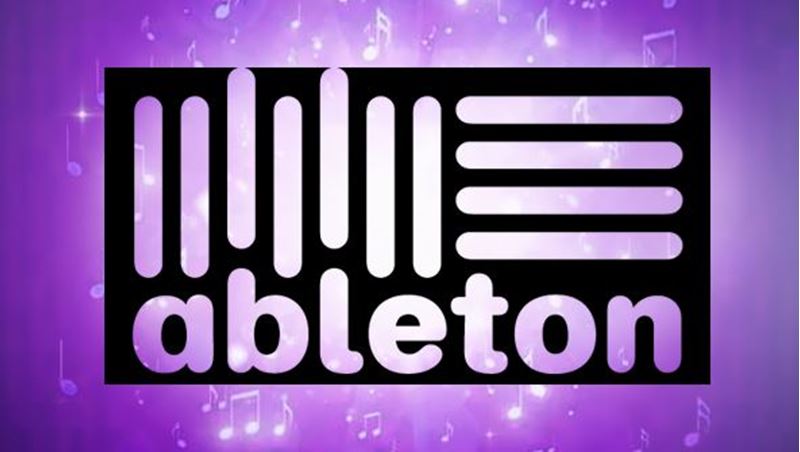 Quick Facts
Delivery Method Online

Professional Certificate

100hrs Suggested Study Time

6 Months Access

Tutor Support

Mobile and Tablet Friendly

1659 Students
What's it all about?
Want to learn how to make music with Ableton Live? This unique online course provides a thorough understanding of both the basics of Live as well as advanced techniques. The course includes composing, producing and performing and encompasses numerous aspects of mixing and sound design.
The techniques you learn will be applied to practical situations to show you how you can take your music in new and exciting directions. By completing this course, you'll free yourself of technical restraints and clear a path to channel your creativity and artistic vision.
Bonus: In addition to the videos and resources in this course you will also receive 1.5gb of free Loopmasters samples and a free novation bass station soft synth.
Who's the instructor?

With music being Rob's greatest passion from day one, which has seen him perform in the West End, at Glyndebourne and in multiple bands, he decided to make it his career in 1998 when he applied for the prestigious Tonmeister course at the Universi... Read more
Read Rob Jones's Profile
What's involved?
Module 1 - Introduction to the Course and Live Basic Concepts
Module 2 - Playing Audio Clips in Session View Mode
Module 3 - How to Create and Edit MIDI Clips
Module 4 - Moving From Session to Arrangement View - From Playing to Producing
Module 6 - Processing Audio - Basic Compression and Filtering
Module 7 - Building a Drum Track
Module 8 - Mixing a Track
Module 9 - DJing with Live
Module 10 - Basic Sampling
Module 11 - Introduction to Synthesising
Module 12 - Basic Mastering
Module 13 - More on MIDI - MIDI Controlling and Effects
Module 14 - Introduction to Device Racks
Module 15 - Introduction to the Course and Advanced Mixing
Module 16 - Sidechaining
Module 17 - Advanced Audio Clip Editing
Module 18 - Advanced Sampling - Sampler
Module 19 - Advanced Synthesizing I - Analogue
Module 20 - Advanced Synthesizing II - Operator
Module 21 - Advanced Synthesizing III - Operator continued
Module 22 - Advanced Racks
Module 23 - Advanced FX II - Vocoder and Grain Delay
Bonus Module - Advanced Performance Techniques/Working with Looper
Bonus Module 1 - New Features in Live 9
Bonus Module 2 - Advanced MIDI

What do others think?
'I've really enjoyed using the courses on Ableton Live, narrated by Rob Jones. He's an excellent teacher; the coursework is divided nicely into manageable segments, with clear instruction. This really was very helpful in understanding the nuances of Ableton. Thanks for making such a great learning resource!'
The Learning Environment
From the moment that you enrol in Complete Ableton Live you will become an integral part of our learning community. You will experience the perks of classroom studies such as chatting by the water cooler or sharing your opinion on a specific task, all in your own home.
Tutor support during your learning is flawless, friendly and encouraging. You will learn from your professional tutor who is not only knowledgeable and highly skilled but is a passionate industry expert. Our ethos is that if you succeed, we succeed. As with any studies, learning can be intense, yet you will soon realise that your hard work and commitment will be both personally and professionally rewarding.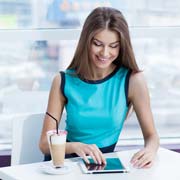 Why Choose Vibe Learning?
Learn Your Way
We understand that everyone works at their own pace and no two students are the same. That's why when you study with Vibe Learning we provide you with all the study guidelines, tools and support you need but leave you to set the pace. You are free to complete your assessments when and where you want.
We don't break the bank
With Vibe Learning we believe that education should be accessible to anyone who wants to learn. That's why we offer some of the most competitive prices in the industry. Investing in your future is a smart choice and doesn't have to break the bank. Whether you choose our money saving upfront prices or flexible payment plans, studying is accessible to you.
You'll get the personal attention you deserve
We are real people, providing real support every step of the way. When you study with Vibe Learning, you'll benefit from learning from professional, knowledgeable and most of all passionate industry experts.
Reap the rewards sooner rather than later
We offer a range of options from short 6 week courses through to extensive 12 month courses. Whatever your personal or professional goals, studying online with Vibe Learning provides a rewarding life changing experience which is well within your reach.
Learn real life skills
We don't profess to know everything about every industry. That's why, when we write a course we work with industry experts who do know everything! Before delivering a course we make sure that the following boxes have big green ticks in them;
The course is industry Current
The course is Relevant to our students
The course is Engaging and delivers outcomes
Still looking?
Check out the following courses related to Complete Ableton Live: