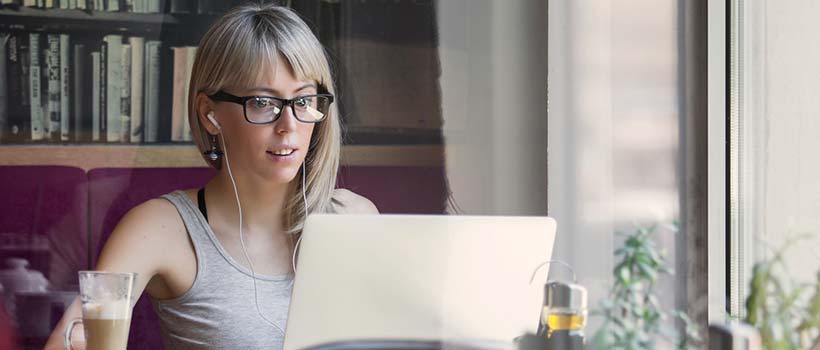 Week 1
Lesson 1- Nonprofit Marketing Defined
In our first lesson, you'll learn the basics of marketing and the common terminology used in the marketing field. This will all be important to you because it will help you understand the role that marketing plays in your nonprofit organization and the benefits it can bring to those you serve.
Lesson 2- Setting Goals
In today's lesson, we'll explore how and why nonprofit marketing succeeds. You'll learn to tie benefits to features to create a winning marketing program for your organization. I'll show you how to set marketing goals and objectives—no more guessing for you! You'll also learn how to think big, imagine great things, and understand how to measure your success. By the end of this lesson, you'll think like a professional marketer, ready to take on any challenge.
Week 2
Lesson 3- Positioning Your Nonprofit
Four marketing techniques work great in helping nonprofits find their niche, and they're all virtually free! We'll go over all four of them in today's lesson. You'll also learn how to differentiate your nonprofit from others and you'll come to understand what targeting clients, positioning, and branding can do for your organization. I'll show you how to apply these marketing tools to help your organization stand out, creating a platform where your organization can proudly show its stuff!
Lesson 4- Market Readiness
In today's lesson, you'll learn how to conduct a marketing audit using the six P's: Product, Publics, Price, Place, Production, and Promotion. A marketing audit is a reality test. You'll assess in detail what it will take to achieve your agency's marketing goals, and how your existing programs are serving your organization. I'll show you why it's best to see that what you thought was pure genius, really is pure genius—or not. Armed with this information, you'll be ready to begin developing your actual marketing plan.
Week 3
Lesson 5- Marketing Strategies
Successful nonprofits either intuitively or implicitly have a strategy. And they'll use it for one purpose only: To help the nonprofit do a better job of getting to where it wants to go. In this lesson, we're going to look at different types of strategies that help nonprofits focus their resources and energy to meet their goals and objectives. This is a powerful lesson that creates another practical and informative management tool for your marketing efforts.
Lesson 6- Advertising and Promotion
Once the word is out that your agency has money to advertise, you become fair game for every ad salesperson out there. Considering the money you invest in advertising isn't your own and you have to justify your expenses, it's prudent to know something about what works best and why. This lesson provides timely information that will empower you to make wise advertising choices on behalf of your nonprofit.
Week 4
Lesson 7- Advertising and Marketing on the Internet
There's so much to learn about marketing and advertising on the Internet that I could write a whole class on it. In this lesson, I'll provide you with an introduction to this fascinating subject, and I'll give you three specific tools for your advertising toolbox: Web site design, Web site ads, and event support. With just these three tools, you can build an Internet strategy that is second to none.
Lesson 8- Marketing and Volunteers
In today's lesson, we'll take a close look at who your volunteers are, what those volunteers bring to the workplace, and how to maximize their contributions to your marketing efforts.
Week 5
Lesson 9- Publicity, Media, and Public Relations
Today, we'll look at three different ways to get your message across to the public: PR, media outreach, and publicity. Each is unique in its own way, but they all blend harmoniously in the end to bring forth a brilliant program that will get your nonprofit noticed!
Lesson 10- Developing Your Own Market Plan
Marketing professionals understand the importance of marketing plans. But not everyone in your nonprofit is a marketing professional, nor does everyone always think like a marketing professional. To some, writing a marketing plan is a waste of time. In this lesson, you'll understand not only why your nonprofit needs a marketing plan, but also how to put a small and a large one together on your own.
Week 6
Lesson 11- Developing a Promotion Plan
In today's lesson, we'll follow a series of steps that will lead you through the promotion planning process. We look at image, message, promotion, and implementation. We've been building up to this lesson for five weeks. Here's where you'll put everything together and learn to promote the most important thing on your mind—your nonprofit.
Lesson 12- Evaluating Your Marketing Efforts
Your board and membership have expectations for what your marketing program should be doing and what constitutes success. But these don't always coincide with how marketing really works and what role it actually plays in promoting your agency. These disconnects can spell trouble, often raising doubts about how well either side is tuned in to the realities of how an effective marketing program actually works. In our final lesson, we'll look at the last piece of the marketing puzzle: How to evaluate your marketing program. We'll look at why you need to evaluate your program and how to do it.