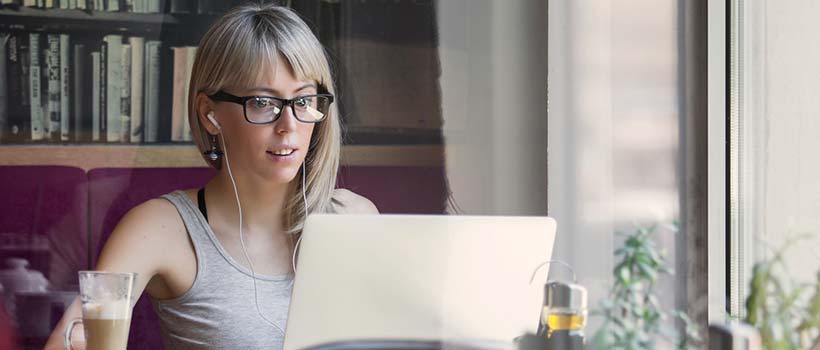 Week 1
Lesson 1- eBay History <br> Buy and Sell<br> Browse the Categories
Entering the world of eBay can be somewhat like visiting a foreign land. It has its own community, culture, and language (so to speak). In our first lesson, you'll learn all the ins and outs of the eBay marketplace. We'll go over eBay's history, the motivations for buying and selling, and how to browse the categories of eBay.
Lesson 2- Searching <br> What's in a Name? <br> Becoming a Registered User
Knowing how to search the eBay auction listings for items of interest is fundamental if you're interested in buying or selling goods in the eBay marketplace. In today's lesson, you'll learn the basics, as well as some advanced search methods, allowing you to not only find what's currently up for auction, but also to gather information on items that have recently sold. We'll also go over the eBay registration process so you can truly begin your eBay experience.
Week 2
Lesson 3- The Auction Page <br /> My eBay <br /> Knowing What You Buy
Today, we'll take a tour through the eBay auction pages to help you understand the site's terminology and layout. You'll learn what specifics to look for in item descriptions to help you become an astute buyer. We'll also go over the My eBay section of eBay—an invaluable tool you'll use to keep track of everything from your buying and selling activities to keeping lists of favorite searches, sellers, categories, and much, much more.
Lesson 4- Bidding and Buying <br> After the Auction
In this lesson, we'll guide you step-by-step through the eBay bidding and buying process. Not only will you learn all the bidding basics, but you'll discover the art of bidding, including proxy bidding, bid sniping, and other tips for winning an auction at the best possible price. We'll also prepare you for what happens after the auction ends—communicating with the seller and making your payment.
Week 3
Lesson 5- Selling: The Basics <br> Creative Ad Writing
Today you'll learn how to prepare for your first sale on eBay. We'll go through the first steps of the selling process, including locating items to sell, creating effective auction descriptions, and properly promoting your listings for maximum exposure.
Lesson 6- The World of Digital Photography
In this lesson, you'll learn why digital photographs are so important when selling an item on eBay. We'll go over what type of camera you need, lighting and background techniques, picture editing, and even how to protect the images you capture.
Week 4
Lesson 7- Basics of Pricing and Shipping
Today we'll go over the basics of pricing your auction items, and we'll discuss setting your shipping rates. You'll learn why pricing your item lower may actually get you more money in the end. We'll also discuss how value plays a part in the price you ask and what a reserve price is. Then we'll go over what supplies you'll need to ship your merchandise, and where to find valuable shipping tools and resources.
Lesson 8- Launching Your Auction
In this lesson, we'll guide you step-by-step through the process of launching your auction. You'll learn selling fundamentals such as registering as a seller, understanding eBay's fee schedule, and filling out the selling form for your item. We'll also go over adding pictures to your listing description, accepting online payments, and using online escrow services.
Week 5
Lesson 9- Revising Your Auction <br> Post-Sale Management
In today's lesson, you'll learn the steps you may need to take once you've listed your item. We'll show you how to make revisions to an auction currently in progress, how to answer questions from bidders regarding an item you have up for sale, how to cancel bids from unwanted bidders, and how to end an auction early.
Lesson 10- About Me<br> Discussion Boards <br> Chat Rooms
Today, you'll truly be inducted into the eBay community! You'll discover all the different elements that make up the social world of eBay, such as the discussion forums, "About Me" pages, chat boards, and other eBay tools such as eBay radio and the eBay News Section. When you're finished with this lesson, eBay will be your online home away from home.
Week 6
Lesson 11- eBay Stores <br> eBay's Seller's Assistant <br> AuctionWatch and Other Auction Services
In this lesson, we'll take a tour through the world of eBay stores where you can take your eBay selling experience to the next level. You'll find out how to design and open an eBay store, and we'll go over other valuable seller's resources, such as listing tools and auction management software.
Lesson 12- What's Hot <br> Buying to Sell <br> Other Online Auctions
We'll spend our final lesson together going over some advanced selling topics. You'll learn which items tend to sell the best, how to find out what the hottest sellers are, and how and where to find inventory to sell. We'll also discuss eBay's trading assistant program and other auction websites. We'll end the course with some priceless parting knowledge that will help you jump-start your eBay selling success.