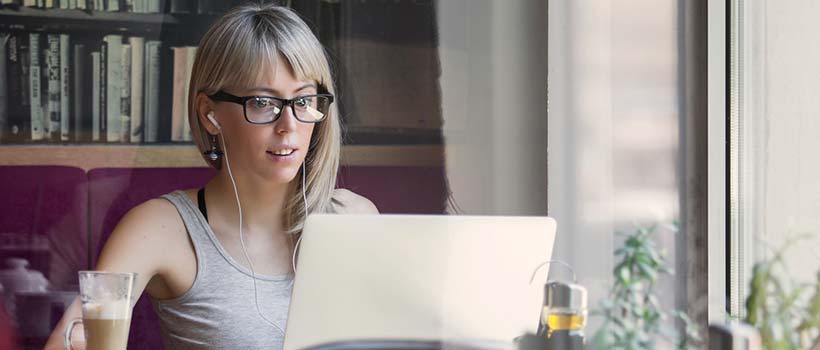 Week 1
Lesson 1- Introduction to Home-Based Businesses
In this first lesson, I'll introduce you to the variety of reasons why most people want to operate their own home-based business. We'll take an honest look at the benefits as well as the challenges of working at home. And then you'll see what it takes to be an entrepreneur—and if this lifestyle will work for you.
Lesson 2- Selecting a Business
What kind of home-based business should I start? Have you asked yourself this question? I sure hope so. Because this is one of the most important issues you need to consider. By thoughtfully exploring your options, you'll spare yourself costly mistakes that come with sinking your time, money, and energy into the wrong business. In this lesson, you'll focus on your talents and abilities so that your home-based business will be a great fit!
Week 2
Lesson 3- Names, Logos, and Legal Protections
Having the right name and look for your home-based business is essential. In this lesson, you'll find out how to create the image that will draw customers to you and bring them back time and again. You'll get creative with names and logos, and then you'll learn how to protect your work with fictitious name statements, trademarks, copyrights, and patents.
Lesson 4- Zoning, Licenses, Permits, and Insurance
Did you know that not all businesses are allowed to operate from a private residence? It's vital that you are familiar with the rules and regulations for the area you live in—before you start! So we'll explore zoning laws, licenses, permits, and insurance issues.
Week 3
Lesson 5- The Business Plan
If you want to succeed at your business, you need to write an effective business plan. Your home-based venture is like a road trip; to get where you want to go, you need a map that shows you where you're starting from, where your destination is, and which route you want to take. In this lesson, you will learn how to put together a step-by-step action plan. This requires thorough research into each area of your business, so plan to roll up your sleeves and get to work!
Lesson 6- Creating a Marketing Plan
To make your business thrive, you need to market it like a professional. So in this lesson, you'll learn how to create a marketing plan. Simply providing terrific products and services is not enough—you need to know who make up your marketplace, what your objectives are, and what your competition is up to. Remember, a home-based business doesn't have a convenient storefront. You've got to be creative about letting people know what you do.
Week 4
Lesson 7- Sales Techniques
Today, you'll learn a lot about the fine art of selling your product or service. It's so important to be real, to listen, and to know how to bargain and close the sale. Sound scary? Many people get cold feet when it comes to sales. But you don't need to worry. In this lesson, I'll give you the key to effective selling: Develop relationships based on trust and credibility.
Lesson 8- Banking, Record Keeping, and Taxes
I'll bet you're just dying to learn about banking, record keeping, and taxes, right? No? Well, they're not the most exciting topics, I'll admit, but they are crucial to your business. Today you'll learn about expenses and deductions, maintaining the appropriate records for all your revenue, categorizing your expenses, and keeping track of sales tax. Grab a cup of coffee, and keep your eyes open for this lesson!
Week 5
Lesson 9- Setting Up Your Home Office
Do you know how to set up your office for maximum efficiency? If not, then you've come to the right place. Conducting your business from the kitchen table is really not the ideal situation. So join me and see how to find just the right area in your home that will allow you to work in a sane and productive fashion. Learn how to set boundaries for your office, figure out what size office and setup you need, and make sure your office is ergonomically and aesthetically pleasing. Taking the time to set up your home office today is an investment in your future.
Lesson 10- Organize Your Business for Success
Today, we'll delve into getting organized. To some people, the word organize sounds constricting and limiting—everything has a place and must be in it at all times. Let's toss that idea right out the window! The goal in organizing your business is to give yourself freedom. Whether you're dealing with paperwork or time management, your system of organization should not restrict or confine you in any way. Come and see how organizing will work for you and never against you.
Week 6
Lesson 11- Your Professional Image
One thing entrepreneurs often overlook is their professional image—how their business looks to the outside world. When your 5-year-old answers the phone and starts playing guessing games with potential customers, or when your computer equipment still runs on DOS, you've got an image problem! The impression you make through your image can bring customers to you or drive them to your competition. So in this lesson, we'll look at what not to do and what to do regarding your personal appearance, attitude, and printed materials.
Lesson 12- Balancing Business and Family
In all your hard work of building a business, you don't want to forget the most important people: not your customers, but your family. You'll need to clarify expectations, reach compromises that work for everybody, and especially set boundaries. In this last lesson, you'll learn how to protect your work and your relationships and have fun with both. It's all a matter of balance.