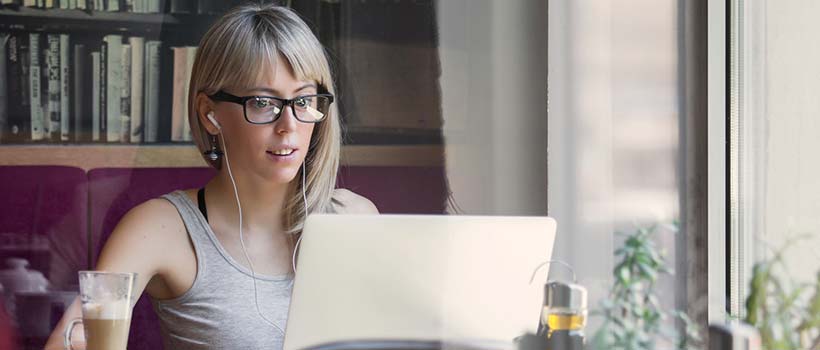 Week 1
Lesson 1- An Overview of Self-Help Publishing
In this first lesson, you'll learn one of the most important secrets in self-help publishing—that self-help books are different from all other writing genres, making it possible for you to land a writing contract before you complete your manuscript! First, you'll get some surprising advice about what not to do as you start this process, and then you'll take a tour of the world of self-help publishing. Once you understand how this industry works, you'll trace the steps you'll take as you turn your idea into a winning proposal to sell to publishing houses leading—hopefully—to your first book contract! By the end of this lesson, you'll know all of the elements required in a strong proposal and understand exactly what you need to do to get your work published.
Lesson 2- Turn Your Mistakes Into Manuscripts
You might be surprised to find out that some of the most successful self-help authors have made a lot of mistakes in their lives! The difference between a "winner" and a "loser" isn't the number of failures, but whether you learn from these mistakes. In this lesson, you'll explore your own manuscript-worthy mistakes and learn the three criteria for selecting a topic for your first self-help book. You may even discover that you have more than one book in you! Finally, you'll learn how to write your own success story that includes five crucial phases so you can begin to turn your experience into a system that can help others.
Week 2
Lesson 3- Will Your Idea Sell?
You've got your idea for a book, but will anyone want to buy it? In this lesson you'll learn how to make an informed assessment of current publishing trends so you can test the waters for your future book. You'll use a model that is helpful when discerning when your book would be best published, and then conduct a market survey of your key competitors on the market today. By the end of the lesson, you'll have a concise summary of the publishing market that you can add to your publishing proposal.
Lesson 4- How to Establish Credibility
Do you have credibility? In this lesson, you'll gain the insight you need to answer this question with confidence. You'll start by learning more about the various ways authors establish their credibility—through education, professional expertise, personal experiences, and affiliations. Then you'll look at authors in your subject area to see how they established their authority. This will give you the information you need to examine your own credibility, locate areas that need to be strengthened, and develop a game plan for doing just that. You'll use these new insights to create two versions of your author bio: a short paragraph for the body of your proposal and an extended bio to include in your publishing package.
Week 3
Lesson 5- Audience
In Lesson 5, we'll take a look at the most important people in your life—your prospective readers. Yes, you must impress your agent and editor, but even if your book is published, without readers to buy your books, your efforts won't be successful. Essentially, a self-help book is a conversation between you and your readers, except you're the only one talking. The readers answer you back by either buying, or not buying, your book. You'll see that everything in your book must speak to your readers' needs and interests. Without a clear understanding of your audience, you'll probably miss the mark. Finally, you'll develop a clear definition of your primary and secondary audiences that will be used in your proposal package.
Lesson 6- Structure—Part 1
With this lesson, you get to the heart of the course as you begin to explore the content and structure of your book. You'll confront one of the most challenging parts of writing a book—putting your life experience and insight, which is multifaceted, into a concise, linear book format. To triumph over this challenge, you'll explore the creative process and begin to identify your own strengths and weakness as you consider how to cooperate with your own process. Lastly, you'll see the difference between setting a goal or a "what" and a method to achieve that goal or a "how."
Week 4
Lesson 7- Structure—Part 2
In today's lesson, you will learn about two levels of structure present in most self-help books: the overall structure that will become your table of contents and the structure of each chapter. You'll gain a working knowledge of the four structure models most self-help book authors use. Don't expect to sit back and absorb knowledge in this lesson! By the time you're finished, you'll have a completed structure for your book and for the first chapter, which will serve as your writing sample.
Lesson 8- Hook Your Readers
With a good hook, your book has the best chances of getting published and onto the shelves of bookstores where excited readers will discover their new favorite author—you! In this lesson, you'll learn that a good hook is comprised of words that mean something specific to your readers. This might seem obvious, but it requires careful and creative thought to match your hook with your topic and your specific audience. You'll learn the four characteristics of a good hook. After studying and rating hooks in other books, you'll be ready to create a sensational hook for your book—which you'll do in this lesson's assignment.
Week 5
Lesson 9- Creating Your Writing Sample—Part 1
In today's lesson, the information you want to share will move from inside your head and onto the page as you begin to draft your sample chapter. You'll start by thinking about the tone you want to set and exploring how it can meet the needs of your audience. Once you've set the tone, you'll follow your outline and write a first draft of your paragraphs!
Lesson 10- Creating Your Writing Sample—Part 2
This lesson and the next will demonstrate the importance of using stories that help readers relate to your message. You'll explore the four purposes of stories which are to engage, illustrate, inspire, and motivate. You'll discover the many places you can find great stories and learn how to include them without violating other people's privacy. In addition, you'll explore "voice" in a story: first person, second person or third person. The chapter will wrap up by showing you how to determine how many stories you will need to include in your writing sample.
Week 6
Lesson 11- Creating Your Writing Sample—Part 3
In this lesson, you return to the craft of storytelling by exploring how the five-part story structure discussed earlier in the course shapes not only your success story, but also any other success stories you include, as well as the overarching structure of your book. You'll identify where your first draft needs story illustrations. Starting at the easiest place in each story, you'll write your first draft of each story along with transitions that introduce and conclude each story so that your chapter will read seamlessly. Finally, you'll write a dynamic chapter opening and learn how to write a chapter ending that keeps your reader engaged and motivated to continue reading on.
Lesson 12- Put It All Together
The last lesson in this course pulls all of the pieces together. You'll finish writing all sections of your proposal, including the final summary and an annotated outline. Then you'll put all of the information you've gathered and written throughout this course into a proposal package with a professional, simple format. Once you're armed with your book proposal, it's time to take your first step into the publishing world as you gain tips on how to find an agent who will help take you to your ultimate goal: a book contract!