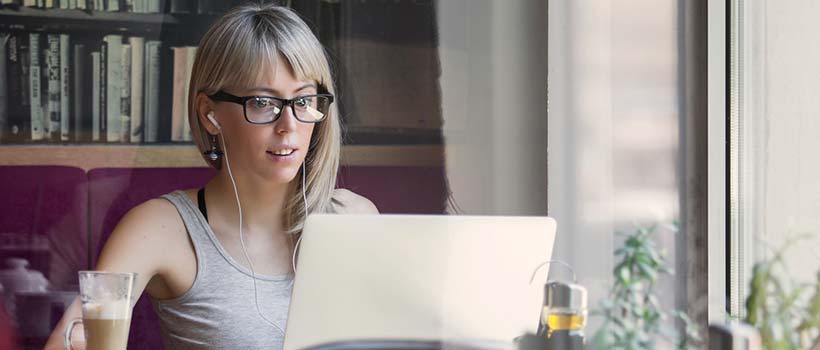 Week 1
Lesson 1- Getting Started With Word 2010
Microsoft Office 2010 carries on the "new tradition" of Office 2007, with its easier-to-use screen design that features tabs instead of menus and toolbars. In this lesson, you'll get familiar with Word 2010, which can act as a gateway to all of the other Office programs. And in the process, you'll create a simple but great-looking flier.
Lesson 2- Formatting a Word Document
No matter what kind of documents you create in Word, making them attractive will always help to get your message across. So in this lesson, we'll format a report using the new Quick Styles, color and font theme combinations, and some easy art elements. And we'll play with SmartArt, which lets even artistically challenged folks create gorgeous graphics in a snap.
Week 2
Lesson 3- Polish Your Document With Special Word Features
Today's lesson is all about putting the final polish on your Word documents before printing and sending them out. We'll explore a new spelling feature, a new navigation tool, and how to document sources using footnotes and citations. Finally, we'll look at a new translation feature and learn where to find Word settings.
Lesson 4- A Look at Excel 2010
Today's lesson is all about Excel! In this lesson, we'll review the Excel ribbon and its various commands. You'll enter and format some data in a simple worksheet. And because calculations are the heart of most worksheets, we'll cover a couple of helpful new formula entry techniques and see how to create a chart!
Week 3
Lesson 5- Meet Excel Formatting Tools
In this lesson, we'll focus on the appearance of worksheets. We'll look at how cell styles can make data easier to understand, and we'll use themes to change the overall look of a workbook. You'll learn how to format charts with layouts, styles, and special effects that will give each chart a distinctive look. And you'll even learn how to create a special type of chart that summarizes data in a small amount of space. Finally, we'll discuss how conditional formatting can make large amounts of data understandable, so everyone can quickly see the story the data has to tell.
Lesson 6- Organize Your Data With Excel Tables
If you ever need to manage lists of data, whether names and addresses or inventory lists, this is the lesson for you! Excel now calls lists tables. Today, you'll learn to create and modify tables using new Excel 2010 and 2007 features, including calculated columns. You'll locate and sort data and then find out how to filter it to display only the information you need. Finally, you'll analyze and filter data using PivotTables and slicers. Who knew that analyzing a list of data could be so rich with possibilities?
Week 4
Lesson 7- Get to Know PowerPoint Essentials
If you're looking forward to using PowerPoint to persuade people, this lesson is the place to start. We'll begin with a quick tour of the new PowerPoint interface. Then, we'll create a text slide while we get oriented to the screen layout. Next, we'll apply slide layouts and use them to insert and modify graphics. It won't be long before you're using PowerPoint like a pro!
Lesson 8- Formatting Presentation Text, Graphics, and Video
In this lesson, we'll learn some of the really neat ways to format text and graphics in PowerPoint. We'll add custom fills, borders, and special effects. Then, we'll customize pictures, including removing backgrounds and adding pizzazz to shapes using 3-D formats. We'll add a video clip, and customize how it will play during the presentation. And finally, we'll add special effects to the video to bring our presentation to life.
Week 5
Lesson 9- Finalizing Your PowerPoint Slide Show
Ready to finalize the appearance of your slide show? Today, you'll learn how to change the background of any slide and customize a background using clip art. After setting slide transitions, you'll work on animating slide objects so they enter and exit your slides in visually interesting ways, and we'll discuss using slide show sections to "chop" your presentation into manageable pieces. You'll also learn how to preview handouts so you know what you're getting before you print, and how to save your presentation as a video that you can put on the Web!
Lesson 10- Meet Access 2010
The final Microsoft Office program we'll examine is Access 2010. You'll explore Access tabs by creating a database and entering a little data. And at the same time, you'll discover how to navigate the ribbon's tabs, and you'll meet database tables, forms, reports, and queries. The Access basics have never been easier!
Week 6
Lesson 11- Learn Access Formatting
Did you ever think you could make a database look nice? Well, today you're going to learn how to do just that. In this lesson, we'll focus on new Access tools for formatting datasheets, forms, and reports. To start, we'll see how to perform basic worksheet sorting and filtering. Then, we'll discover how the new Layout View and Office themes make it simple to manipulate our data so it can tell us more in less time. Finally, we'll learn about a great new kind of form and end up with some new ways to work with your report data. You're on your way to being an Access expert!
Lesson 12- Discover the Special Features of Access
Here in our last lesson, we'll tackle queries, which help you pull important information out of databases. What does this mean? It means that it's easier than ever to extract data when you need it. We'll also explore the powerful new control layouts. And finally, we'll see just how easy it is to transport data elsewhere—we'll export data to both PDF and Excel formats. Then, along with our data, we'll be on our way.