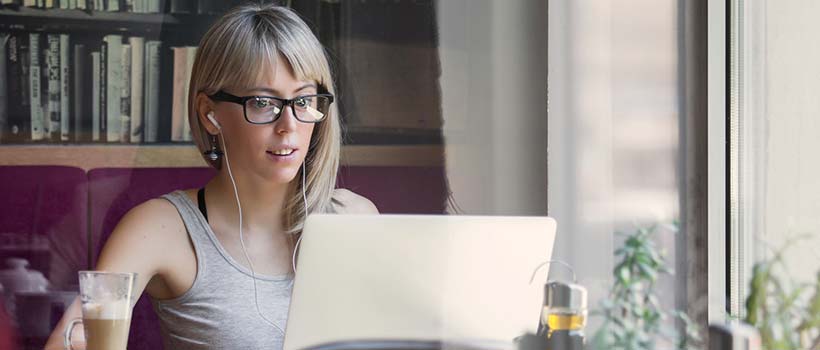 Week 1
Lesson 1- SMART Boards: More Than a Giant Whiteboard
We'll begin this first lesson by taking a close look at exactly what a SMART Board is and focusing on its interactivity potential. What often happens in the classroom is that teachers inherit a SMART Board but don't know what to do with it. As far as they can tell, it's not much more than a whiteboard. So that's what we'll focus on in this lesson: the SMART Board's interactivity potential and its myriad possibilities. At the end of this lesson, you'll be excited and eager to learn more.
Lesson 2- Learners Today
As teachers, we cannot turn our backs on technology. Our students have grown up with it. When we look at today's learners, we have to look at the whole picture, and that includes where they are with current technology. So, in this lesson, we'll talk about some of the more recent learning theories and where technology fits in with them. We'll go over the different learning types, multiple intelligences, differentiated instruction, and constructivism. We'll take each theory and see how technology can complement them all. Along the way, I'll also share with you the difference between digital natives and digital immigrants, an understanding that could help you greatly in your approach to teaching.
Week 2
Lesson 3- Getting Started
Our goal for this lesson is to download the SMART Notebook software and install it on your computer. Once you have the software downloaded and installed, we'll talk about the equipment you'll need to get started. Then we'll cover how to connect your SMART Board to your computer and projector. When we finish with all those technical details, we can start taking a tour of the SMART Board and the SMART Notebook software. By the end of this lesson, you'll be well prepared to begin working with your SMART Board and the SMART Notebook software. Please keep in mind that you do not have to have a Smart Board to complete the work for this class. The SMART Notebook software is the only requirement. The software is the magic with the Smart Board, not the board itself. So, even if you are exploring the idea of using Smart Boards, you can use your computer and create amazing lessons to use later when you actually have a board.
Lesson 4- How to Insert Words and Objects Onto Your SMART Board
In this lesson, we'll focus on how to write on the SMART Board, beginning with how to type on it. Then we'll talk about how to write using the collection of pens, how to make shapes, and how to use the eraser. Along the way, I'll share some examples to help illustrate how you can use each of these tools. My goal is to inspire you with some great ideas that you can incorporate into your own classroom.
Week 3
Lesson 5- Capture Tools and Tables
In this lesson, we're going to look at ways to make use of documents you already have. There are a couple of terrific tools to help you do just that: Smart Ink and Capture. Another tool you'll undoubtedly use often is the Table tool. I'm sure you use tables and charts all the time as a teaching tool. The SMART Notebook Table tool makes creating and manipulating tables super easy. And with its other cool features—like being able to cover individual cells until you're ready to reveal them—I'm betting you'll use Table the tool often. Learning how to use these tools will take you another step closer to SMART Board mastery.
Lesson 6- The Gallery
In today's lesson, we'll focus on the SMART Board Gallery. In the Gallery, you'll find manipulatives, clip art, images, and more to help you teach every subject area. You can even add your own images to the Gallery to tailor your lessons to your own wishes. We'll also explore two valuable components of the Gallery: Gallery Essentials and My Content. We'll take an in-depth look at each of these tools so that you'll be comfortable using them to create highly visual, interactive lessons that will engage and involve your students.
Week 4
Lesson 7- Lesson Activity Toolkit
In this lesson, we'll be digging into the Lesson Activity Toolkit to see what's there and how it can help you with your classroom instruction. With a simple drag and type, you can introduce, review, or enrich learning. We'll also spend some time working with the Page Sorter, Attachments tab, and Activity Builder tab. The Page Sorter is instrumental in helping you see where you are in your SMART Notebook file. It's also where you can group together parts of your file for more efficient access. The Attachments tab is a terrific way to use your own resources while maintaining continuity in your lessons. Finally, the Activity Builder tab allows you to create your own customized sorting activities. By the end of this lesson, you should feel like a pro in navigating all the sidebar tabs.
Lesson 8- Finding Classroom-Ready Lessons
Knowing how the SMART Notebook software works and what the various tools do is not the most important thing when using your SMART Board. Once you have a solid understanding of how things work, it's critical to shift your focus to content, not bells and whistles. In this lesson, we're going to focus on finding effective lessons—ones that are already put together for you—to meet your curriculum requirements. I'll be sharing lots of resources to make your teaching life much easier.
Week 5
Lesson 9- Creating Notebook Lessons
Even when we use the Gallery and the Lesson Activity Toolkit, sometimes we still come up a little bit short. What do you do if you can't find just the right lesson? That's what we'll focus on in this lesson: We're going to discuss how to make your own SMART notebook lessons. You'll learn how to create reveal and drag-and-drop experiences. Throughout this lesson, we'll keep in mind the Marzano lesson design. We'll preview, chunk, and scaffold learning in any lesson we create. Most important of all, we'll keep our eyes focused on content, not just adding more doodads and gadgets. As I share these tools with you, I'll also be giving you some great lesson ideas.
Lesson 10- Animation, Videos, and Sound
Students learn in different ways. In this lesson, you'll learn to make your SMART Notebook lessons even more visual and interactive. We'll concentrate on how to reach more learners by animating objects, adding your own images, and adding video and sound. Kids love animation and sound, and adding them will make your lessons that much more enticing. Plus, lessons with animation, video, and sound have the ability to reach every kind of learner.
Week 6
Lesson 11- Recording Lessons and Making Your Own Videos
Since videos have become so much a part of our daily experience, it only makes sense to use them in the classroom, too. SMART Notebook includes several multimedia functions to help make learning interactive. In this lesson, we'll be learning how to use SMART Notebook's Page Recorder, the SMART Recorder, and the SMART Video Player. Even though these features sound similar, they have distinct characteristics that give them unique utility. By the end of this lesson, you'll be creating your own recordings and videos to elevate your classroom instruction to an even higher level.
Lesson 12- Troubleshooting
Do you know what can stop you dead in your tracks when you're using your SMART Board? When something doesn't work. So in this lesson, I'm going to share with you some troubleshooting tips. Ideally, they'll head off problems before they even arise. If not, this information will give you some quick and easy ways to get back on track. We'll talk about some of the most common technical problems teachers run into when working with their SMART Boards. Then I'll talk about fixes for operational problems, like when your board is placed too high for students to comfortably work on it. We'll also look at a few more features of the SMART Notebook software. Then we'll wrap up the course with a look at some additional tools that you might consider for use in the future.