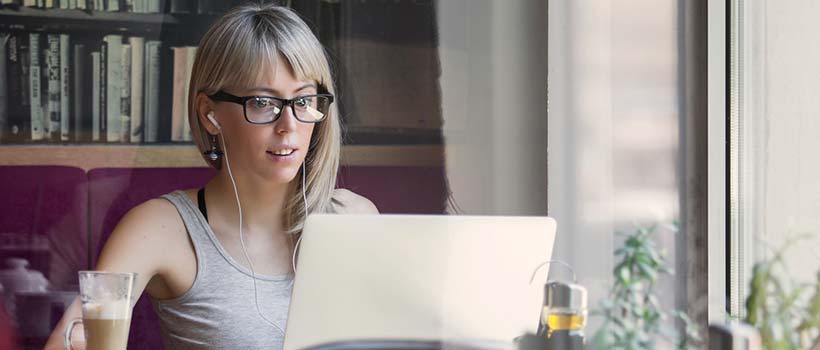 Week 1
Lesson 1- Differentiated Instruction 101
If you've been wondering how you can introduce differentiated instruction (DI) into your classroom, or even if you're already practicing it, this course is for you. Chock full of practical integration strategies and examples separated by elementary, middle, and high school, this class will give you the how-to so you can power up your creative classroom. In this first lesson, we'll go over what DI is, the different avenues for implementing it in the classroom, and the basics of DI assessment.
Lesson 2- Multiple Intelligences: Get Smart
Did you know that we're all different kinds of smart? According to researcher and Harvard educator Dr. Howard Gardner, we each excel at learning in eight different ways (with a ninth category up for consideration as we speak). In today's lesson, you'll discover the power of teaching to multiple intelligences in your classroom as you learn tried-and-true techniques to customize your lesson plans.
Week 2
Lesson 3- Scaffolding and Guided Practice
You may already be adept at providing scaffolding and guided practice in your classroom, but today you'll learn how to ramp it up a notch with some smart tips on integrating and extending this DI strategy. You'll learn the power of tying familiar learning processes to new material as you lead your students from one exciting topic to the next. But the most exciting part will be watching them take ownership of new concepts in ways that complement their learning profiles.
Lesson 4- Flexible Grouping
Flexible grouping is likely already a mainstay in your classroom, but this lesson is packed with great integration strategies that will help you extend its power across different grade levels and academic subjects. You'll enjoy this discovery of unique ways to group students based on readiness, natural abilities, and talents.
Week 3
Lesson 5- Creating Interest Centers
If you've ever put a computer or book nook in your classroom, you're probably already familiar with interest centers. By grouping students into centers based on topics, subjects, or types of activities, you can focus like-minded learners on specific tasks. This allows you to differentiate across the board, offering unique learning opportunities for all the students in your class. We'll go over all of it in today's lesson.
Lesson 6- Cubing in Your Class
Do you remember the Rubik's cube? What a fun puzzle that is! In this lesson, you'll explore the power of the cube in your DI classroom. If you're not already familiar with this strategy, cubing is a writing activity that lets students explore topics from six distinct points of view. Whether your cube is wooden, paper, or plastic, you'll have fun tossing it up on the desk and letting students approach learning with new vigor.
Week 4
Lesson 7- WebQuests: Online Sleuthing
While WebQuests have been a powerful classroom tool for some years now, in this lesson, we'll take a look at why they're so useful in the DI classroom. You'll examine the components of successful WebQuests and learn the best ways to find quality ones on the Web. You'll probably find that you're even more Web savvy than you thought you could ever be!
Lesson 8- I-Search, You Search
I-Search, you search—let's all search for this DI strategy. An alternative to the traditional research paper, this DI strategy allows students to pick a topic that interests them and do traditional and out in the world research to learn more. The products of I-Searches are always amazing, and in this lesson, you'll see the ways in which your students can have a lot of fun learning more about topics that matter to them.
Week 5
Lesson 9- RAFT for Writing
Today you'll discover another great writing strategy for your DI classroom: RAFTS. If you're not familiar with RAFTS outside of the life-saving type in the ocean, welcome to a fantastic DI strategy that's somewhat similar to cubing. RAFTS is another strategy where students assume different roles to approach reading and writing and then create unique products. You'll have fun exploring this strategy with your writers!
Lesson 10- Tiering Student Assignments
If you have learners at a variety of readiness levels, you'll be glad to learn the particulars of tiering, a DI strategy where you give students paralleled tasks at different levels of complexity. And of course, the levels of complexity all depend on where your students are on the learning curve. Today you'll learn how to employ this strategy with confidence as you find out how to customize assignments at the elementary, middle, and high school levels.
Week 6
Lesson 11- Anchoring Activities
Similar to tiering in that it differentiates by readiness, curriculum compacting is a DI strategy that will help you give different work to your advanced learners so that they aren't bored by average or remedial instruction. You'll find out everything you need to know in today's lesson. If you're a GATE teacher or have GATE students in class, compacting is a must-have in your DI tool kit.
Lesson 12- The Future of DI
In our final lesson, we'll look at anchoring activities that will help you direct students on further productive activities when they're finished with regular classroom work. You'll learn how to bring these activities alive with a little creativity and a lot of DI. We'll also take a final glance at DI in your classroom, and help you assess reasonable implementation strategies.