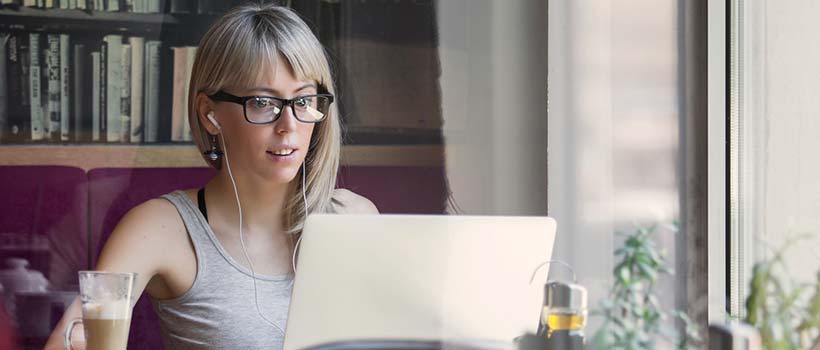 Week 1
Lesson 1- Table Basics
A Microsoft Access database is made up of seven interrelated components: tables, fields, records, forms, queries, reports, and macros. In today's lesson, you'll become familiar with each of these components and--perhaps more importantly--you'll learn how each component can help you successfully collect and manage a wide variety of business, personal, or scientific data. And you'll get hands-on experience building tables; creating fields; and manipulating records.
Lesson 2- Tables: Customizing the Fields
Today, you're going to learn how to take advantage of a variety of powerful customization options that will help you simplify the process of adding data to an Access table. You'll get hands-on experience with validation rules, default values, and input masks—time-saving tools that will improve your productivity while increasing the accuracy and reliability of the data you collect.
Week 2
Lesson 3- Relationships
This lesson will literally slash the amount of time you spend performing data entry tasks. You'll deftly sidestep an issue that often plagues Access novices: how to avoid typing and re-typing the same pieces of information over and over again in each of the many tables that make up your database. Today, you'll discover the powerful and time-saving secret of table relationships.
Lesson 4- Creating a Form
In this lesson, we'll give your database a professional makeover. Your database will achieve new levels of attractiveness and sophistication with the introduction of powerful forms. You'll find that forms make it faster, easier, and more pleasant for you to review, add, edit, or remove the information in your tables.
Week 3
Lesson 5- Custom Controls
Today, you'll embellish your forms with powerful custom controls like buttons and combo boxes. These custom controls can help you automate tasks you might otherwise find difficult or time-consuming to carry out manually. As a result, you'll work at greater efficiencies and with fewer opportunities for error.
Lesson 6- Basic Queries
One reason we create a database is so we have a place to store information that we've collected. We store data in a database because we know that we will need to review that information again. By squirreling the data away today, we give ourselves future opportunities to review, search, analyze, sort, and subtotal that information as needed. Today, you'll discover how to use an Access query to scan a vast collection of data and retrieve only the exact pieces of information that you require.
Week 4
Lesson 7- Wildcard & Number Queries
In today's lesson, you'll overcome all those thorny query issues that often stump both beginning and advanced Access users. You'll learn how to scan the entirety of your database for a single word (or even a tiny word fragment) with pinpoint precision. You'll find out how to seek out a range of dates or numbers instead of placing all your bets on a futile and time-consuming search for a single value. And if you ever find yourself with a better understanding of what you don't want to see than what you do, you'll understand how to perform a reverse query.
Lesson 8- Multi-Table Queries
In a well-designed database, information will be evenly distributed across multiple tables. The advantages of this distributed approach are too numerous to elucidate here, but the approach does raise one important question: is there any way to take all of the information that has been scattered across several tables and bring it together in one place? Fortunately, there is a simple solution. Today, you'll receive ample opportunities to try your hand at combining information from an assortment of tables into a single pool of data.
Week 5
Lesson 9- Reports From Tables
If you really want to show off the data in your database, you'll want to showcase it with a report. A report will help you organize and format your data, making it more accessible and more attractive. There really is only one surefire way to understand what a report is and what it can do for you: you'll just have to create one. And that's exactly what you're going to do in today's lesson.
Lesson 10- Reports From Queries
In our last lesson, you learned how to convert a table filled with raw information into a handsome, well-organized report suitable for printing. But what if you want to create a report that only shows some, instead of all, of the information contained within a table? Is that even possible? You'll find out in today's lesson.
Week 6
Lesson 11- Advanced Report Design
Access comes with a number of pre-formatted reports designed to meet just about any conceivable need. But there will be rare occasions when you want to produce a report that is a little, well, different. A report that goes beyond the norm. A report that communicates with its reader in a new and unique way. In today's lesson, you'll learn how you can use the Report Design tool to whip up your very own custom reports from scratch.
Lesson 12- Mmm-mmm-Macros!
In this, our final lesson, you'll learn all about Access macros. An Access macro can automate just about any database activity you can imagine, from running queries to printing reports to opening and closing forms or tables. However, a macro can perform these activities at a much higher rate of speed and with far more accuracy than you or I could ever manage to muster. This is one of the most popular and eye-opening lessons in the course, covering a fascinating topic you won't want to miss.