Learn to Write Childrens Story Books
Fire-breathing dragons, talking animals and spirited princesses – bring these characters to life with this Introduction to Writing StoryBooks for Children online course.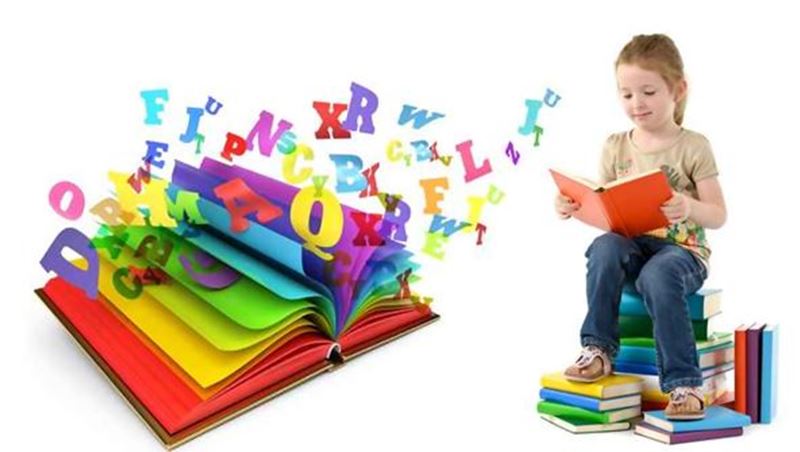 Quick Facts
Delivery Method Online

Professional Certificate

Unlimited Access

80hrs Suggested Study Time

Tutor Support

Mobile and Tablet Friendly

21426 Students
What's it all about?
"Once upon a time", 'Let me tell you a story"….Whether you have ambitions of becoming the next best-selling children's author or simply want to see the joy on your children or grandchildren's faces when they read your books, this online Story Books for Children Professional Certificate is the course for you.
The world is full of undiscovered writers bubbling over with ideas to write the next Harry Potter, Thomas the Tank Engine or Peppa Pig. Yet too often their books don't get written. Our course is written by top children's authors to provide first-hand experience, encouragement and advice to make sure that your characters leap off the page and into a child's heart and imagination.
The development of this course has been led by Tony Bradman and Peggy Woodford, two very successful children's authors who combined have written numerous top selling children's books including Dilly the Dinosaur, Smile Please, Gunpowder Boy and Please don't go
Our comprehensive course provides all of the guidance and intensive in-depth help you need to write successful children's books. Every module in this course is full of imaginative ideas, colourful examples and lively stories so you can let your imagination roam free and rediscover the excitement you knew as a child.
What's involved?
Module 1 - Introduction to Writing Children's Story Books
Module 2 - Groups and story types
Module 3 - Choosing and developing setting
Module 4 - Developing credible characters
Module 5 - Writing dialogue
Module 6 - Plotting, storyline and theme
Module 7 - Writing for under sevens
Module 8 - Writing for seven to twelve year olds
Module 9 - Writing for teenagers
Module 10 - Writing fantasy and science fiction
Module 11 - Writing non-fiction
Module 12 - Writing drama and screenplays
Module 13 - Writing secrets and successful authors
Module 14 - Insider's guide to getting published

What do others think?
'More than I hoped for. Valuable and practical information. Lessons are clear and easy to follow. I thought I knew what I needed since I was an English teacher for years-nope! I had my eyes opened and have made many changes in my novel plan.'
The Learning Environment
From the moment that you enrol in Learn to Write Childrens Story Books you will become an integral part of our learning community. You will experience the perks of classroom studies such as chatting by the water cooler or sharing your opinion on a specific task, all in your own home.
Tutor support during your learning is flawless, friendly and encouraging. You will learn from your professional tutor who is not only knowledgeable and highly skilled but is a passionate industry expert. Our ethos is that if you succeed, we succeed. As with any studies, learning can be intense, yet you will soon realise that your hard work and commitment will be both personally and professionally rewarding.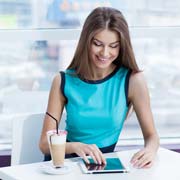 Why Choose Vibe Learning?
Learn Your Way
We understand that everyone works at their own pace and no two students are the same. That's why when you study with Vibe Learning we provide you with all the study guidelines, tools and support you need but leave you to set the pace. You are free to complete your assessments when and where you want.
We don't break the bank
With Vibe Learning we believe that education should be accessible to anyone who wants to learn. That's why we offer some of the most competitive prices in the industry. Investing in your future is a smart choice and doesn't have to break the bank. Whether you choose our money saving upfront prices or flexible payment plans, studying is accessible to you.
You'll get the personal attention you deserve
We are real people, providing real support every step of the way. When you study with Vibe Learning, you'll benefit from learning from professional, knowledgeable and most of all passionate industry experts.
Reap the rewards sooner rather than later
We offer a range of options from short 6 week courses through to extensive 12 month courses. Whatever your personal or professional goals, studying online with Vibe Learning provides a rewarding life changing experience which is well within your reach.
Learn real life skills
We don't profess to know everything about every industry. That's why, when we write a course we work with industry experts who do know everything! Before delivering a course we make sure that the following boxes have big green ticks in them;
The course is industry Current
The course is Relevant to our students
The course is Engaging and delivers outcomes
Still looking?
Check out the following courses related to Learn to Write Childrens Story Books: