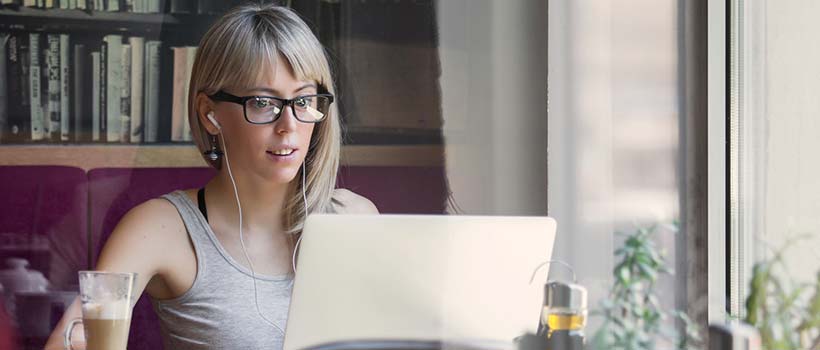 Week 1
Lesson 1- Demystify the Writing Process
You'll jump right in and start writing in this first lesson, but with the permission to write as poorly as you want. This isn't school as you knew it! Today, you'll find out how to enjoy yourself while you write—when you're having fun, that's when the learning starts. You'll learn how to listen to your mind work so you can practice turning your thoughts into words. You'll discover that you're quite a complicated person and why it's all right to think of yourself as a writer.
Lesson 2- On Detail and Description
In today's lesson, you'll write even more as you practice writing description and capturing detail. More than that, you'll complete writing experiments that will help you discover what ideas and symbols reside in the things you write about. And you'll practice using description to capture emotion. By the end of the lesson, you'll have enough material to decide what you want to write about. You'll start work on a short, creative piece that you'll finish by the end of the class.
Week 2
Lesson 3- Choose a Form
Today, you'll explore the different forms that fiction and creative nonfiction can take. Form is the container that holds your ideas. Creative nonfiction is a new genre that offers you many terrific ways to explore your love of writing. To stimulate your creative side, I've also included a list of some odd forms you might try. You'll find out that you have the option of ignoring the decision about form for now, letting it emerge from your content as you write. It takes courage, but you can do it.
Lesson 4- Try Out Different Points of View
Memorizing the major points of view is boring! Instead, you'll spend this lesson writing from each of the points of view, then learning about them afterward. You'll have a lot more fun that way. I'll show you how distance works in creative writing, and why your verb tense can make a big difference. This practice will give you as taste of each point of view option, and help you decide which you want to use in your own creative piece.
Week 3
Lesson 5- Practice Creativity in Writing
In this lesson, you'll get a chance to play by exploring the concept of creativity. You'll find your own creative center and use it to come up with ideas that are better than you expected. You'll try a technique called "galumphing" to create a mini-story. You'll learn to take the attitude of a bricoleur so that you can make something out of nothing. You'll gain the knowledge you need to continually nurture your creative ability.
Lesson 6- How to Revise What You've Written
You'd think the topic of revision would be dull and dry. The exact opposite is true. Revision is one of the most amazing tools a writer can use. Beyond learning the nuts and bolts of revision, you'll learn how revision is a process of discovery. Your creativity will constantly contribute while you evaluate your words using all your abilities. Come along for a bit of revelation.
Week 4
Lesson 7- Choose Powerful Words
Here's where you'll learn why it's so easy to write poorly, and you'll discover some good ways to catch yourself when you do. You'll find out why nouns are more powerful than adjectives and why a strong verb outshines a descriptive adverb. Next, we'll examine each step of the communication process and practice making dull sentences interesting. You'll learn a great technique for eliminating clichés and use the depths of your creative ability to write a powerful, original description.
Lesson 8- Helpful Tips for Beginning Writers
Every creative writer can use some tips about the logistics of dialogue. It's not easy to write what characters are thinking, avoid hedging words, use conflict to create interest, describe emotions, and always get your facts right. These techniques aren't typically taught in school, so it's helpful to learn them here. You'll practice fixing choppy sentences, and you'll begin to think about your readers and what they have to do with what you want to write.
Week 5
Lesson 9- Learn About Yourself Through Writing
It's time to examine how the act of writing teaches you about yourself. You'll take a good look at the voices of your inner critics to see what they're really telling you. You'll discover whose voices you're listening to and write them "Unsent Letters" to tell them what you think about their messages. You'll try a writing exercise called "The Story of My Life" that will help you examine where you've been and where you'd like to go from here. Then you'll practice the "Ultimate Motivation" exercise to figure out what it takes to make your dreams come true.
Lesson 10- The Power of Stories
Today, you'll delve into the inner workings of stories. We'll explore the three basic building blocks of a plot. You'll try out several ways to make up a plot and learn how to write endings. We'll discuss the option of writing a story before you know how it ends. It takes courage, but the result can be worth the bumpy ride. You'll explore how to move through time using summaries, scenes, and flashbacks. This lesson will help you understand why even simple stories can intrigue and hold your reader.
Week 6
Lesson 11- Your Characters and What They Have to Say
All people have a lot in common. We share the same basic story. We're born, we struggle, and in the end, we die. Your job as a writer is to create characters that your readers feel similarities with. In this lesson, you'll practice developing characters and using dialogue. You'll learn how to pay attention to people—what makes them different and what makes them the same. I'll pass on some tips on writing good dialogue, and then you'll conduct an in-depth interview—with yourself!
Lesson 12- Doubt, Trust, and Meaning
In our last lesson, we'll talk about the ways you'll inevitably doubt yourself as you write. You'll try out two exploratory writing exercises that will help you develop the trust you need to keep on writing. I'll have you consider the point of view of an alien living five million light years away. Humans have an odd habit of writing down events that may or may not have happened. Why do they like to write? What good does it do? How can they tell good writing from what isn't so good? From this perspective, you'll discover why the pursuit of meaning comes naturally to human beings. You'll get some good advice about steps you can take to continue to improve your writing, as well as explore publishing. In your final assignment, you'll share your short creative piece with me and your fellow students.