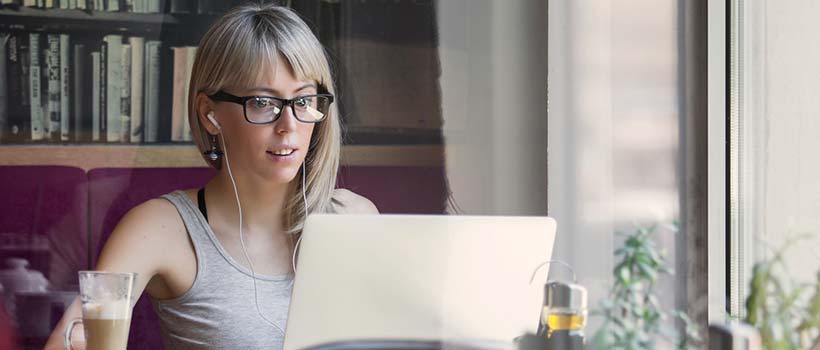 Week 1
Lesson 1- Getting Started With WordPress
In this first lesson, you'll find out why WordPress is among the world's most popular Web publishing platforms and how it's designed to help nontechnical people create good-looking, dynamic websites. I'll discuss what it takes to set up a self-hosted WordPress site, and you'll learn how to choose a domain name, find a hosting company, and access your piece of the World Wide Web!
Lesson 2- Setting Up Your WordPress Website
Today, you'll learn how to upload files to your website, and we'll tour the WordPress administrative area and configure some basic settings. I'll also show you how to organize your site so your visitors will get the most out of it.
Week 2
Lesson 3- WordPress Themes: Bringing Your Website to Life
A WordPress theme gives your website a professionally designed look with a single mouse click. In this lesson, we'll discuss how themes work, where to find them, and how to install them. We'll compare free themes with those you have to pay for, and we'll also talk about the theme we're using for our class website project.
Lesson 4- Creating Pages, Posts, and Menus
Today's lesson is all about organizing written content! We'll discuss how to enter and organize the information your visitors are looking for, and how to create pages and posts. You'll also find out how to put together a custom menu to guide your guests around the site. You want to arrange your articles so they're easy to find, and that's just what we're going to discuss today.
Week 3
Lesson 5- Adding Images, Videos, and Other Digital Media
Now you're ready to start adding to your website—the details that will give it that extra-special touch! In today's lesson, you'll learn how to add photos, videos, maps, and documents to your Web pages without leaving the WordPress application. And we'll also discuss how to manage these files and create an image gallery to display your photographs.
Lesson 6- There's a Plugin for That
In this lesson, you'll learn how to use plugins, the features that you can add to WordPress with a single mouse click. I'll show you where to find thousands of these free mini-programs and how to use them.
Week 4
Lesson 7- Customizing Your Website, Part 1
You likely know a bit about HTML and CSS, but today we'll cover HTML and CSS coding in more detail. Don't worry if this is foreign to you. I'll introduce you to the basics of each language, and you'll quickly discover how to change font styles, sizes, and colors; create lists; and work with margins. With this knowledge, you can customize your website so it'll look just how you want it to look!
Lesson 8- Customizing Your Website, Part 2
As we continue exploring how to customize WordPress websites in this lesson, you'll discover an application that will spare you countless hours of drudgery. You'll also find out more ways to change the way your site looks, and you'll learn how to create a custom WordPress theme without learning the basic scripting language. Then you'll learn how to set up widgets, which fill your sidebars with information and features.
Week 5
Lesson 9- Monetizing Your Website
So how can you use your WordPress website to make money? That's what this lesson is all about. You'll learn ways to create pay-per-click, advertising, and affiliate marketing programs. And we'll also discuss PayPal and credit card processing and set up a shopping cart.
Lesson 10- Site Work and Social Networking
Today, we'll focus on the details that'll make your website stand out. You'll find out how to create a consistent style and set up an eye-catching slide show on your home page. We'll also discuss how to market your site using social networking plugins designed for WordPress.
Week 6
Lesson 11- WordPress SEO, Statistics, and Analysis
Search engines love WordPress websites! In this lesson, we'll talk about how to get higher search page results, and we'll explore ways to collect and analyze data to ensure we're attracting and informing our target audience.
Lesson 12- Digging Deeper Into WordPress: Tips, Tricks, and Hacks
In our final lesson, you'll learn to use the WordPress Loop to customize your website. We'll also discuss some time-saving tips and tricks about handling contributors, bolstering security, and making your pages look great in mobile browsers!