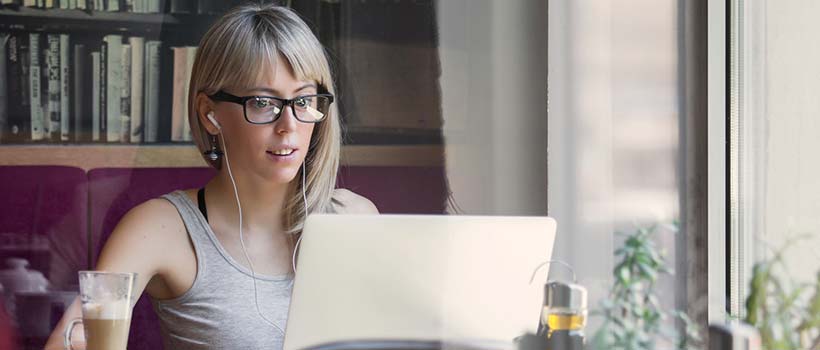 Week 1
Lesson 1- What Is a Pharmacy Technician?
In this first lesson, you'll discover what it is that pharmacy technicians actually do. You'll explore the various types of pharmacies a technician can work in—there is so much more than retail stores and hospitals. We'll talk about the education and skills pharmacists expect to see in a good technician. By the end of this lesson, you'll realize the many different paths that a technician can take for a successful and rewarding career in the profession of pharmacy.
Lesson 2- Let's Talk Pharmacology
In our second lesson, I'll give you an overview of the science called pharmacology. We'll discuss the variety of ways drugs enter the human body, and we'll explore how those drugs work once they get inside. You'll also learn how drugs can cause a positive or negative effect. A pharmacy technician who has this basic knowledge is a great asset to the pharmacist.
Week 2
Lesson 3- Understanding Pharmacy Rules and Regulations
In today's lesson, we'll walk through the major laws that dictate how pharmacies operate. I know this topic might sound like it could be a little dry, but it's more interesting than you think, and it's important that pharmacy technicians understand their boundaries. We'll only cover federal laws in this course, even though some states may have different statutes. We'll review the difference between the various narcotic classes, along with some examples for each one. We'll also discuss the importance of confidentiality and the penalties for violating this very important law. By the end of this third lesson, you should have an even bigger picture of what pharmacy is about and how important it is to be a very conscientious, detail-oriented person.
Lesson 4- A Look Inside a Working Pharmacy
In this lesson, we'll go through a typical day in both a retail pharmacy and a hospital pharmacy, identifying both their similarities and their differences. When you finish this lesson, you might already have a good idea about which type of pharmacy technician you'd like to become.
Week 3
Lesson 5- What Do All These Medical Words Mean?
Medical terminology seems like a foreign language. But, by learning about each part of the word, you can better figure out its meaning. In today's lesson, we'll explore the meanings of the root words, prefixes, and suffixes that make up most medical terms, and then we'll practice using our knowledge of the smaller components to determine what the whole word means. Abbreviations are also a big part of medical terminology, so we'll spend some time reviewing some of the more common ones used in our profession.
Lesson 6- Anti-Infectives: The Drugs That Kill the Bugs
Today, we'll venture through some of the most common antibiotics, antifungals, and antivirals, and for each category, I'll give you an example or two of a patient taking that drug so that we can discuss what it is and gain a better understanding of why the doctor prescribed it.
Week 4
Lesson 7- Your Core: Heart, Lungs, and Stomach
In this lesson, we'll discuss some of the common drugs that doctors prescribe for high blood pressure and prevention of heart attacks. We'll also go over respiratory drugs, including asthma medicines and a variety of cough and cold agents. And, we'll discuss some of the drugs you might use to help with various stomach discomforts, like heartburn, diarrhea, and constipation.
Lesson 8- The Central Nervous System: Pain and Brain Drugs
Today, we'll take a look at some drugs that control pain. We'll explore some of the narcotic drugs, migraine medications, and the common pain relievers that customers can buy over the counter or obtain through a prescription. We'll also spend some time going over drugs that doctors prescribe for seizures, ADD/ADHD, and Alzheimer's disease.
Week 5
Lesson 9- Hormones, Eyes, and Ears
In this lesson, we'll dive into the world of hormones. We'll discuss drugs that doctors prescribe to treat the thyroid, control diabetes, and provide birth control. We'll also look at some common drugs that patients use for eye infections—things like eye drops and ointments. Ear infections also require medications, so we'll talk about some of those, too.
Lesson 10- Let's Do a Little Math
Next, we'll take a journey through the metric and apothecary systems of measurements as we discuss how we use math in the world of pharmacy. We'll begin by practicing some common conversions and calculating some dosages for prescriptions. We'll also venture into some hospital math to learn how to determine IV flow rates. The last thing we'll cover will be a little business math. It'll be helpful for you to know how to calculate the prescription price and how to figure out how much money an insurance company will reimburse the pharmacy.
Week 6
Lesson 11- Communication
Today, we'll discuss the many ways we communicate in pharmacy. We'll talk about how to communicate with our fellow employees and other professionals, and we'll go over all the dos and don'ts of talking with customers.
Lesson 12- Future of Pharmacy Technicians
In this lesson, we'll explore the outlook for a career as a pharmacy technician. We'll also revisit the key points you've studied on this journey toward becoming a pharmacy technician, and I'll share with you the next steps to take after you complete this course.