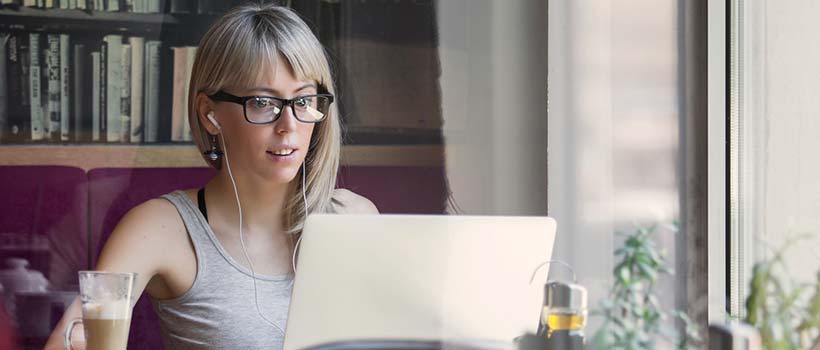 Week 1
Lesson 1- Developing & Maintaining A Positive Attitude Throughout Your Job Hunt.
Lost your job or frustrated in your existing occupation? A job search can be challenging and a real blow to your psyche. Due to the economy or the uniqueness of the opportunity you want, looking for a job can be difficult and emotionally draining. But don't let circumstances get you down. If you're down in the dumps and not feeling confident, you'll convey that energy in your interviews. In our first lesson, you'll learn how to develop and maintain a positive and winning attitude throughout your job hunt so you can be prepared for any challenges ahead.
Lesson 2- Identifying Key Selling Points That Differentiate You From Your Competition.
One of the best ways to build a solid foundation for your job search is to identify your core strengths and competencies. In today's lesson, you'll learn how to identify those aspects of your personality and experience that will differentiate you from your competition and give you a winning edge throughout your job search.
Week 2
Lesson 3- Defining Your Ideal Job.
Would you ever go on vacation by just jumping in a car and driving without knowing where you're going? Most likely not, but that's how many people approach their job search. Before you can get a job, you first have to decide what job you really want. Many job-hunters say, I just want any job. That attitude won't cut it in today's economy. If you don't know what you want, how are you going to get it? In this lesson, I'll guide you through step-by-step exercises that will help you define the job you really want.
Lesson 4- Creating a Powerful Message - How To Write Eye-Catching Resumes & Cover letters.
Advertising is one way companies promote their products. When job hunting, you are the product, so you'll need a solid message. Your advertising materials will be your cover letters and resumes. In this lesson, we'll look at how to create a winning message so companies want to interview you. We'll also explore scores of sample resumes and cover letters.
Week 3
Lesson 5- Networking and Finding Job Opportunities.
Jobs rarely show up and fall in your lap. Sometimes you have to go out there and create your own opportunities. In today's lesson, we'll talk about where and how you can network to find the best job opportunities for you.
Lesson 6- Convincing A Company To Hire You Even When No Jobs Are Available - Creating Your Personal Business Case.
In today's economy, companies aren't hiring like they used to. Sometimes you have to convince a company to create a position that might not currently exist. In this lesson, we'll look at ways you can demonstrate the value you can add to a company, and how to develop a message that can make companies want to create a position for you.
Week 4
Lesson 7- Selling Yourself to get the Interview.
There are many ways to find job opportunities. But just finding the opportunity isn't enough. You have to convince the hiring manager that you should be considered. This lesson will show you how to sell yourself so companies want to grant you an interview.
Lesson 8- Preparing and Practicing for the Interview.<br />
Once you've secured the job interview, your work has just begun. Now you have to be prepared to shine during your interview so managers want to hire you. In today's lesson, we'll talk about how to practice and prepare for any job interview. We'll also look at over 50 of the interview questions that are asked most often so you can practice and prepare your responses.
Week 5
Lesson 9- Knowing the Traits Interviewers Want in their Ideal Candidates.<br />
Knowing what interviewers want is one of the keys to winning the interview. In this lesson, we'll identify the top qualities and characteristics that interviewers look for in ideal job candidates.
Lesson 10- Mastering The 3 Phases of a Successful Interview.
You can prepare all you want for the interview, but the ultimate test is the interview itself. The interview is what ultimately makes or breaks your chances of winning the job. In today's lesson, we'll break the interview down into three phases and learn how to master the skills of communication and personal selling so managers can't wait to hire you.
Week 6
Lesson 11- Following-Up After the Interview.<br />
The job-hunting process doesn't end with the interview itself. To really make yourself stand out from the crowd, you'll need to have solid follow-up after the interview. In this lesson, you'll learn the proper way to maintain communication after your interview so you can secure the job offer.
Lesson 12- Accepting, Rejecting, and Negotiating Job Offers. <br />
If you've followed the first 11 lessons, hopefully, you'll be flooded with job offers. Once you get these offers, what should you do? In this lesson, we'll discuss the ins and outs of accepting, rejecting, and negotiating job offers so that you can be delighted with your eventual outcome—landing the job you want at a salary you desire!