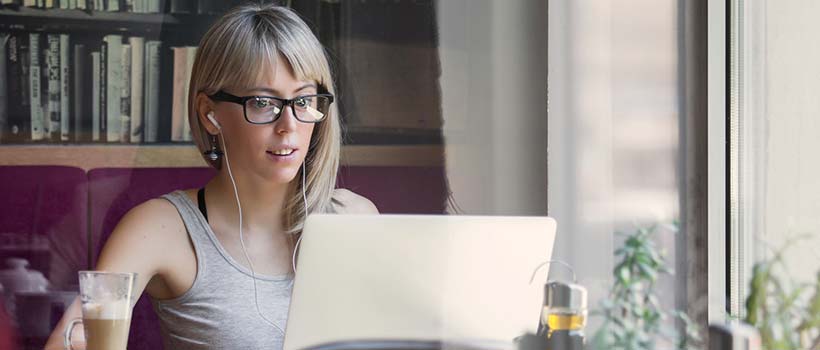 Week 1
Lesson 1- Why Is It So Hard to Read and Write?
Have you ever wondered why so many of your students struggle to read and write? You're not alone! In this introductory lesson, we'll discuss why these two subjects are so hard for students and how we can make their lives a little easier. Get ready for some creative suggestions that you can read about today and use in the classroom tomorrow.
Lesson 2- The Total Literacy Framework
In order to really help our struggling readers and writers, we need a framework for implementing positive change. The total literacy framework is just the thing: Guided reading, writing, engagement, and assessment are the components that make it so effective. The best part is that this framework allows us a lot of flexibility and opportunities for success as we meet diverse learner needs. We'll discuss guided reading, writing, and engagement in today's lesson and look at assessment next time.
Week 2
Lesson 3- Where Does Assessment Fit In?
Assessment is the part of the total literacy framework that drives instruction. After all, we need to know where students are academically and where they need to go before we can teach them effectively. So in today's lesson, let's take a look at fun and simple ways to assess students' reading and writing skills without taking up too much class time.
Lesson 4- Recipe for a Guided Reading and Writing Lesson
Since a lot of our course is going to focus on turning guided reading lessons into writing opportunities within the total literacy framework, we need to begin with a basic guided reading and writing recipe. The recipe we'll go over in this lesson is one that you can easily modify for any K-12 setting, and it's dotted with examples from real classrooms where guided reading and writing are changing lives.
Week 3
Lesson 5- Writing Stories
Have you ever read a great story only to think, "I could write something better than that"? Well, guess what? Your students think the exact same thing. Why not give them an opportunity to write stories after reading great books during guided reading time? You'll learn all the tricks in this action-packed lesson.
Lesson 6- Composing Nonfiction
Nonfiction is often thought of as the ugly stepsister to its more creative counterpart, fiction. However, with a little imagination, you can make nonfiction come alive in your classroom. And even better, you can help your students write compelling articles after they read nonfiction. In this lesson, you'll learn how you can make fiction's stepsister a little less ugly.
Week 4
Lesson 7- Writing Poetry
Some students absolutely hate reading and writing poetry, but they won't after you introduce the techniques we're going to discuss today! If you're eager to bring out the natural poet in your budding writers, this lesson will give you just the creative jumpstart you've been waiting for. As an added bonus, you'll take a tour of the different kinds of poetry that inspire students.
Lesson 8- Developing Papers
Writing papers is never going to be the most interesting part of school, but it's always going to be necessary. So in this lesson, we'll discuss how to teach students to read research material and use it as a launch pad for papers that are clear and thought-provoking the first time around. We'll even discuss some techniques that make the whole process a little more enjoyable.
Week 5
Lesson 9- Crafting Ideas Across the Content Areas
One of the neat things about employing the total literacy framework is that we can extend it across the content areas. In today's lesson, you'll learn how to use guided reading and writing to your advantage whether you're teaching math, social studies, or science. The best part is that your students will learn that reading and writing are never isolated endeavors!
Lesson 10- Reinforcing Good Writing Habits
Have you ever written something that was a little hard to understand? Even the best writers can find themselves struggling to make their point as clear as possible. So in this lesson, we'll go over how to teach students to craft their own style, hone their organization, and check for proper mechanics before they turn in any assignments.
Week 6
Lesson 11- Holding Writing Conferences
Writing conferences are a great chance to make sure students are successful as they turn reading into writing and writing into ideas. I'm always surprised at how much I can accomplish by taking only a few minutes a week to discuss a student's writing. In this lesson, we'll discuss the power of conferences and how to make the most of them.
Lesson 12- Turning Small Successes Into Big Rewards
As we're building the total literacy framework in our classrooms, it's important to take time to encourage and inspire students by turning their small successes into big rewards. If you're looking for new strategies to motivate students and make reading and writing fun, you won't want to miss all the tips and tricks in this final lesson!