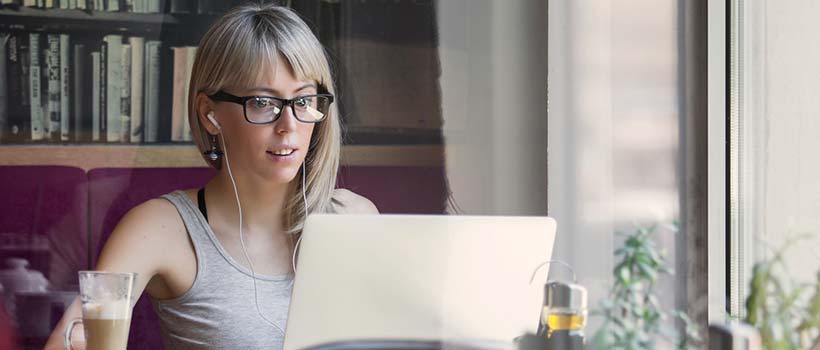 Week 1
Lesson 1- A Photographer's Workflow
Photoshop CC is an exciting release of Adobe's popular photo editing software. This is an excellent package for photographers to enhance and edit digital images, and in this class, we move into the advanced features for photographers. In the first lesson, we'll dive into a workflow for digital editing. Photographers often wonder where to start when working with an image, and you'll get a good idea of the options available and a sequence to follow.
Lesson 2- Portrait Perfection Tools
Today we'll look at tools to perfect portraits. Although you can use these tools to fine-tune any type of image, you'll find them especially helpful with the detail work associated with portraiture. We'll look at the Blur Gallery that gives you professional options for portrait work. You'll also see how to smooth away wrinkles, remove red eye, and even turn gray hair brown! If only it were so easy in real life . . .
Week 2
Lesson 3- Distortion and Brush Tools
Distortion. You don't often strive toward distortion in photography, but with the options in Photoshop, you'll discover how it can work wonders! You'll see how to slim a waistline, trim loose edges, and accentuate the positive with distortion tools, including Photoshop's Puppet Warp tool. You'll also find out how to correct an image by combining parts of two different photos, and you'll have a chance to get creative with the many brushes available in Photoshop.
Lesson 4- Restoring Old Prints
Photoshop gives you lots of options for editing images, and in this lesson, we'll turn to the task of restoring old and damaged photographs. You'll see how to reverse the effects of time as well as how to add hints of color to black-and-white images.
Week 3
Lesson 5- Text Masks and Layer Styles
In this lesson, we'll explore advanced ways to use text, special effects, and layers. You'll master the art of creating text from images and building multilayer documents with sophisticated edging for both text and image components to draw your viewer's attention right where you want it. You'll also see how to professionally blend layers together by refining edges with Photoshop's Refine Edge technology.
Lesson 6- Special Effects and Filters
Editing your images isn't all about painstaking details and procedures. It can be a lot of fun, too! Photoshop offers countless special effects and filters that you can use to show off your images. You'll have a chance to experiment with Photoshop CC's new Camera Shake filter and see how to sharpen and blur photos, as well as how to salvage an image with these miraculous fixes!
Week 4
Lesson 7- Layers and More Layers
Working with layers is one of Photoshop's most powerful capabilities. In this lesson, you'll see how layers work from beginning to end. You'll build a quickly modifiable business card and a collage as you learn how to use Adjustment and Fill layers to your advantage. You'll also see how to arrange, link, and lock your layers for just the look you want.
Lesson 8- Advanced Layers With Patterns
As we continue our discussion about layers, you'll see how to add patterns, blend layers with colors and effects, and group them for great framing options using Photoshop's tabbed windowing feature. Using layers in Photoshop is like supercharging a race car—and you'll be in the driver's seat!
Week 5
Lesson 9- Advanced Manipulation Tools
You're going to have fun with this lesson! Today we'll explore the fun and fantastic features of advanced Photoshop editing. You'll see how to patch, clone, fill, and even work magical proportional adjustments with the high-end repair tools Photoshop provides. We'll work with Content-Aware Scale and Photoshop's Content-Aware Fill, so you'll know how easy it is to create sophisticated adjustments, even when you need to change the image significantly.
Lesson 10- Panoramics and Projects
Panoramics are a beautiful way to show off wide scenic shots, and in today's lesson, you'll see how Photoshop helps you blend these to provide seamless imagery. You'll also learn how to add colored borders to make your images just the size you want. With all these options under your belt, you'll see how to create customized photo cards with your own captions and add watermarks to protect your images.
Week 6
Lesson 11- HDR Photography
As you work through this lesson, you'll create dazzling images from ordinary ones using Photoshop's HDR Processing tools. You'll see how to combine several images to get the best exposure from each one, and you'll learn how to create the effects of multiple-image combinations from just one original. We'll work with both color and black-and-white imagery, and I think you'll find the results are surprising. You'll also get some tips on how to shoot for HDR work, so your work will be easier when you're back at the computer.
Lesson 12- Bringing It All Together!
In our last lesson, you'll have an opportunity to put Photoshop CC to work! We'll walk through three separate approaches to improving an image with highly sophisticated editing tools. You'll see real-life applications for the tools and features we've discussed in class, and you'll discover ways to put the class material to work on your own images. You'll also have a chance to analyze differences in workflow and see what works best for you.