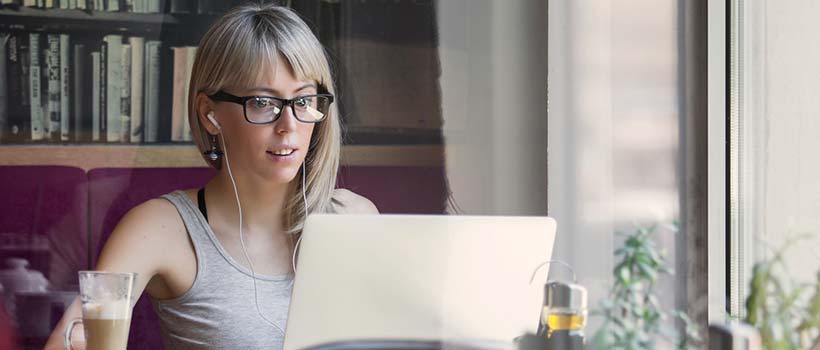 Week 1
Lesson 1- Anxiety Disorders
Anxiety disorders are the most frequently occurring mental disorders, manifested by disturbances of mood, thinking, behavior, and physiological activity. The five major types of anxiety disorders include generalized anxiety disorder (GAD), obsessive-compulsive disorder (OCD), post-traumatic stress disorder (PTSD), social phobia disorder (or social anxiety disorder), and panic disorder.
The goal of this course is to provide an overview of the types of anxiety disorders, describe conventional treatment modalities, and examine integrative treatment approaches.
Lesson 2- Bipolar Disorder in Children and Adolescents
It is sometimes difficult to determine if a child or adolescent is going through a "phase" or showing signs of a more serious psychiatric challenge such as bipolar disorder. Bipolar disorder causes unusual shifts in moods and energy. These shifts are different from the normal "ups and downs" that every child or teenager goes through from time to time. Children and adolescents with bipolar disorder can suffer from damaged relationships, substance abuse, and poor school performance, and they can even commit suicide. However, today there are more treatment options available than ever before for children and adolescents with this disorder.
The goal of this course is to provide an overview of bipolar disorder in children and adolescents; examine the symptoms, risk factors, and traditional treatment methods available for this specific population; and explore integrative approaches to assessing, treating, and managing the disorder.
Week 2
Lesson 3- Sleep Disorders
Sleep disorders are common complaints and they include difficulty falling asleep, early awakening, and interrupted sleep. According to the Centers for Disease Control and Prevention, only one-third of adults say they get enough sleep every night.
The goal of this course is to present an overview of sleep disorders and describe conventional as well as integrative treatment approaches for sleep disorders. The primary types of sleep disorders, methods of diagnosing sleep conditions, conventional treatments, and integrative approaches will be presented.
Lesson 4- Mental Health and Aging
This course will provide health care professionals with an overview of mental health and aging, including mental health wellness strategies, mental health disorders, cultural competence, cultural diversity, complementary and alternative medicine treatments, animal-assisted therapy and mental health, mental health resources, and trends in mental health and aging.
The goal of this course is to discuss the most commonly occurring mental health problems experienced by older adults and important factors related to mental health promotion and wellness, as well as strategies, therapies, and services that may be directed at improving the mental health of the elderly.
Week 3
Lesson 5- Depression
Depression is one of the most serious and costly health care problems facing the United States today. It is one of the most common types of mental disorders. Depression interferes with an individual's daily life, normal functioning, and may cause emotional pain for the individual with the disorder as well as family and friends. Although depression is a common but serious mental illness, with treatment depressive symptoms can be alleviated.
The goal of this course is to describe the different forms of depressive disorders, examine the pathophysiology, symptoms, and diagnosis of depression as well as explore the conventional and integrative treatment approaches for depression.
Lesson 6- Chronic Pain
Pain interferes with the enjoyment of life. It makes it difficult to work, socialize with friends and family, sleep, and accomplish activities of daily living. It may reduce productivity and create financial hardships in terms of lost work and high medical bills. Chronic pain can lead to a loss of appetite, depression, and physical weakness as well as a loss of the joy of life.
The goal of this course is to provide an overview of pain and pain management, including the scope of the issue, key historical events in pain management, the physiology of pain, types of pain, conventional pharmacological treatments for pain, and integrative approaches to pain management.
Week 4
Lesson 7- Alzheimer's Disease
Alzheimer's disease (AD) is a condition in which the concept of loss is central—the loss of one's memories, independence, ability to recognize loved ones, and dignity. Often referred to as "the long goodbye," AD is the most common type of dementia, affecting millions of Americans. It is responsible for billions of dollars annually in health care costs; however, new research is providing hope for those with Alzheimer's disease as well as for their families and caregivers.
The goal of this course is to provide health care professionals with an overview of Alzheimer's disease as well as various other types of dementia. Signs and symptoms of the disease, methods of diagnosis, aspects of care and treatment, caregiver issues, integrative health considerations, and implications for the future of this disease are discussed.
Lesson 8- Post-Traumatic Stress Disorder (PTSD)
When individuals experience a traumatic, terrifying, life-changing event or series of events, with a real or threatened risk of death, they may experience a variety of symptoms known as post-traumatic stress disorder (PTSD). Although this condition has been described throughout history, veterans groups and health-care providers have been slow to acknowledge its existence or explore the many dimensions of the disorder.
Week 5 - Lesson 9- ADHD: Attention Deficit Hyperactivity Disorder
Attention deficit hyperactivity disorder (ADHD) is an increasingly common neurodevelopmental disorder of childhood. Usually first diagnosed in childhood, it often lasts into adulthood. Children with ADHD have trouble paying attention, focusing, and controlling impulsive behaviors, or they may be overly active.