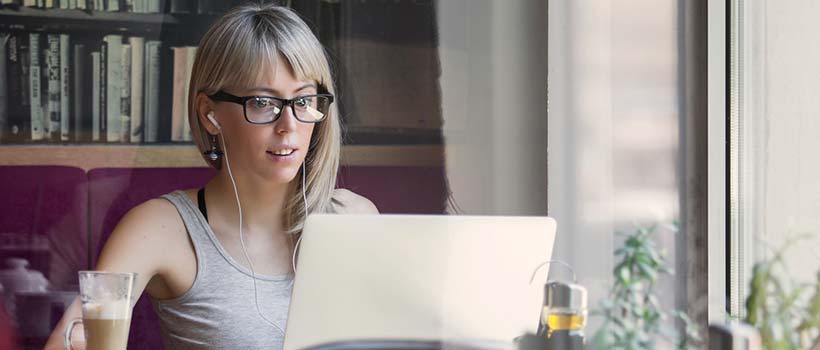 Week 1
Lesson 1- Building an Image
Even if you're an absolute beginner, you'll feel right at home after we spend this first lesson touring Adobe Illustrator CS6's work area, toolbox, and panels. We'll jump right into some of Illustrator's fun features by auto-tracing a drawing, turning parts of it into a Live Paint Object (think of a digital coloring book), and recoloring it. As you meet each new feature, you'll learn more about what it is and what it does.
Lesson 2- Precise Layout Skills and Tools
Today you'll discover Illustrator's shape tools, which are the first step on your gentle journey toward using the all-important Pen tool. Get ready to draw shapes and combine them to form illustrations.
Week 2
Lesson 3- Using Color
Now that you've learned to create shapes, it's time to start playing with color. In today's lesson, you'll discover how to create your own colors, save them, and apply them. You'll also learn about the fabulous Recolor Artwork command and see how you can create and save color harmonies. After this lesson, you'll have a consultant that's always there to advise you on what colors work together.
Lesson 4- Editing Anchor Points
Illustrator's magic comes from the anchor points that control all the shapes in an image. Today you'll learn to alter the anchor points on geometric objects and previously created shapes, so you can mold the results into something new.
Week 3
Lesson 5- Introducing the Pen Tool
The Pen tool is the basic instrument for creating vector art, and today you'll learn to use it. You already know what corner points and smooth points are and how to edit them; now you'll learn how to create them with the Pen tool as you trace over a template. You can do all your editing with the Pen tool once you understand its features . . . and you'll discover all the tricks today.
Lesson 6- Advanced Drawing With the Pen Tool
Now that you know how to trace and flip symmetrical objects, it's time to try your new skills with more challenging images. Not all images are symmetrical, and not all images consist of only one object. You need to learn how to trace multiple objects in one image and manage the Layers panel as you lock and unlock layers. You'll also learn a suggested workflow for tracing and simplifying photographic content in Illustrator.
Week 4
Lesson 7- Effects, Strokes, and the Appearance Panel
The Appearance panel is your central monitoring station for making changes to fills, strokes, and effects. Today you'll learn to create strokes that look hand-drawn or have varying widths—even when you're using a mouse. You'll apply multiple strokes and fills to objects and create Illustrator effects that you can change at any time.
Lesson 8- Working With Shape Gradients
Gradients are Illustrator's version of an airbrush that can lay down smooth blends of color. You can use gradients on objects (shapes) for backgrounds or for shading. Once you know how to create your own gradients, you can add realism to any image.
Week 5
Lesson 9- Shading in Illustrator
One of the key problems for Illustrator users is getting realistic shading into vector objects. The Gradient tool helps, but it has limitations. In the lesson, you'll create realistic blends, use a gradient mesh, and use gradients on strokes rather than on objects to create some amazing effects.
Lesson 10- Spirals, Symbols, and 3-D
Did you know that you can change any set of objects (even an embedded raster image) into a symbol? And once you have a symbol, you can apply it to any drawing you want with a single click. This process makes your image reusable and saves storage space. Today you'll create stroke gradient curls to finish the work from Lesson 9, which will show you how turning the object into a symbol can speed up Illustrator's performance. You'll also use symbols to decorate 3-D objects.
Week 6
Lesson 11- Patterns and Pattern Brushes
Patterns are everywhere you look—from the tissue box on your desk to your favorite flannel pj's. And Illustrator CS6's pattern design engine is its most exciting new feature. Now Illustrator makes it easy to create complex patterns without detailed knowledge of pattern design. And even more important—it's incredibly fun! Just like when you're eating peanuts, you won't want to stop. You'll continue the fun by using the patterns as the basis for pattern brushes.
Lesson 12- Typography and Design
What font would you use to create type that looks like it belongs to Marilyn Monroe? Today you'll explore the basics of typography while you learn to use the Type tool. You'll discover how to fill a shape with text and how to flow text along paths and around shapes.