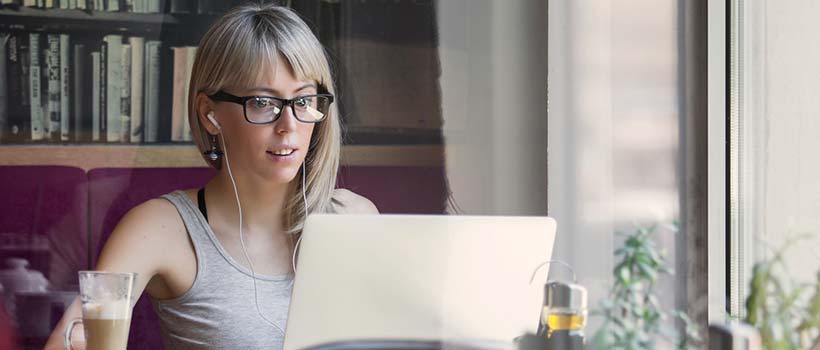 Week 1
Lesson 1- Basic Dog Restraints
We'll begin this course with a discussion about one of the basic duties of veterinary assistants—how to safely and securely hold animals. Proper restraint techniques are the keys to ensuring that you and the person performing a procedure are safe. In addition to learning those techniques, you'll find out how to assess a patient's body language, how to remove a dog from a cage, and how to use different equipment to control a patient.
Lesson 2- Basic Restraint Techniques
We focused on dogs in the last lesson. Today, we'll change the focus to cats. Their body language cues differ from a dog's, so how you handle them will change, too. You'll learn the "stretch," the "scruff," and the "kitty burrito" restraint techniques. Then, we'll examine how to restrain rabbits, birds, and other exotics.
Week 2
Lesson 3- Exams, Pilling, and Nails
Now it's time to learn how to put your new restraint skills to work. Nearly every day, a veterinary assistant will be asked to help restrain an animal for any number of reasons: blood collection, injections, and routine examinations to name a few. Other times, you'll have to conduct a physical exam, give medication, or trim nails. In this lesson, I'll provide you with videos as well as detailed, step-by-step instructions to help prepare you for these duties.
Lesson 4- Blood Collection
A blood tests is a vital way for veterinarians to determine what's wrong with a patient. So taking blood samples and having a working knowledge of an animal's circulatory system is key for a veterinary assistant. After a review of the circulatory system, we'll look at the most common sites for taking blood—jugular, cephalic, and saphenous veins. Then, we'll take a look at the equipment you'll be using (needles, syringes, and blood collection tubes).
Week 3
Lesson 5- Blood Tests
Now that you have a blood sample, what can you do with it? In this lesson, we'll focus on the tests you might help to perform and explore how veterinarians diagnose diseases. Though there are thousands of diseases, a few important ones are anemia, diabetes, kidney disease, and liver failure. You'll quickly learn the difference between white blood cells and chemistries and how to do a PCV and blood smear.
Lesson 6- Urine Tests
All fluids tell a story. In this lesson, we'll look at urine and how to take samples. You could just put a bowl under a dog, of course, but there other methods that will help ensure that the sample remains uncontaminated. And just like when we talked about blood, we'll also look at the tests that you might help to perform on urine, and go over what duties you'll be responsible for.
Week 4
Lesson 7- Surgeries
In this lesson, we'll move into the surgical suite. Although the veterinarian will do the surgery itself, she won't be able to do it alone. You may be asked to clip and scrub a patient for surgery. Other responsibilities could include preparing surgical packs, knowing the names of the surgical instruments, and cleaning and sterilizing those instruments properly. You'll also have a front row seat to a life-saving surgery that I performed on a little dog.
Lesson 8- Hygiene 101
While it's not the most glamorous of tasks, keeping anal sacs clear and anal glands healthy is a big part of basic health care for companion animals. I'll explain how to identify an impacted sac and show you two techniques you can use to remedy this condition. We'll also examine how to clean ears, administer medication, and provide a bath—all common responsibilities that you may be assigned as a veterinary assistant.
Week 5
Lesson 9- Gender, Age, and Dosage Calculations
Suppose someone brings you a little kitten and wants to know if it's a boy or a girl. Can you do it? In this lesson, we'll look at how to identify the gender of kittens, puppies, and bunnies, as well as how to tell their age. Knowing the age of a patient is important when figuring out how much medication to give. So I've also included a segment on how to calculate doses of medication to help you figure out what and how much to give your patient.
Lesson 10- Exam Room Skills (TPR)
Now we'll move into the exam room. Yes, assistants have to know how to set up the room, but they can also play an important role in preparing the patients before the veterinarian sees them. In this lesson you'll learn about TPR—temperature, pulse, and respiration. We'll also discuss how to take a patient history, what to look for while performing the TPR, and how to identify dehydration.
Week 6
Lesson 11- Radiology and Medical Terminology
Do you know metatarsals from metacarpals? How about ventral from dorsal? In this lesson, I'll give you a crash course in medial terminology and how to use it when taking radiographs. We'll also talk about how to read x-rays and go over why bones look white and lungs look dark. You'll discover how to train a dog so you can take a hip x-ray without sedation.
Lesson 12- Injections, Vaccines, and Worms
In this last lesson, we'll take a closer look at how to give injections (including vaccines) and how to diagnose one of the most common ailments that afflicts cats and dogs: worms. We'll discuss collection techniques, proper equipment, what to look for in a sample, and how to identify different types of worms. Finally, we'll wrap up with some of the more memorable cases I've dealt with during my years as a veterinarian. Maybe they'll inspire you to become a veterinarian yourself!