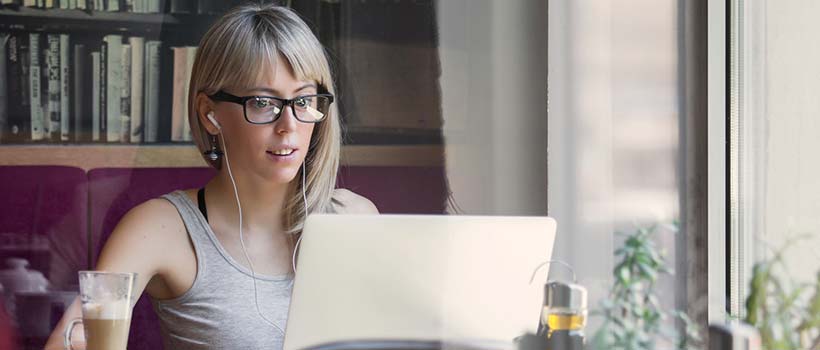 Week 1
Lesson 1- Internet Classrooms, Labs, and Grants
In our first lesson, you'll see firsthand the importance of the Internet to education. Together, we'll experience some fun Internet activities that you can use in your classroom. We'll also research possible funding methods such as grants for creating an Internet learning lab.
Lesson 2- Introducing Your Students to the Internet
Today is an introduction to Internet basics. We'll look at its history, how it works, and the top 10 terms you should know when teaching about it. Then we'll work with directories and search engines. Finally, we'll explore some techniques you can use for introducing your students to the Internet.
Week 2
Lesson 3- Online Textbooks, Online Libraries
Can your textbooks talk? They can now! Today we'll examine using online textbooks and online textbook companions. These are great for students of all ages. We'll also visit online libraries and explore the world of free books and resources online. Your classroom bookshelf will grow into a resource library overnight!
Lesson 4- Internet Field Trips, Cyberhunts, Web Quests
Do you need help with a lesson plan? Do you need fresh ideas for your classroom? Today you'll discover how to use the Internet to supplement your lesson plans and instructional handouts. We'll examine methods for creating traditional lesson plans and handouts with an Internet twist. Then we'll take an Internet field trip. You'll learn how to create cyberhunts (online scavenger hunts) and WebQuests. So hang on to your hats—this lesson is fun and full of great ideas!
Week 3
Lesson 5- Internet Safety, Filters, Permission Forms
Unfortunately, the Internet isn't all fun and games. So today, we'll focus on a more serious aspect of using the Internet in the classroom. We'll discuss keeping our students and our children safe while they're online. You'll learn how to increase the security of a computer and of your family's personal information. By the end of this lesson, you'll have a handy Internet-use permission form to send home with your students if you choose to do so.
Lesson 6- Preventing Internet-Assisted Cheating
The Internet is a great tool for students to use when they're doing research for a report. But what about students who are too young to understand that they can't turn in reports they just copied from the Internet? What should you do when you spot passages students lifted? In this lesson, we'll discuss the ways students use the Internet to cheat and why they do it. You'll learn how to recognize Internet plagiarism and how to prevent it.
Week 4
Lesson 7- Teaching Web Site Evaluation
Everyone who uses the Internet needs to be able to evaluate the usefulness and truthfulness of Web sites. In this lesson, you'll find out how to teach younger and older students to do this. You'll get a handout and lots of teaching tips and suggestions.
Lesson 8- Classroom E-mail and E-mail Etiquette
Today, we'll discuss using e-mail in the classroom. E-mail can help teachers do what some of us have always wished for: Add more hours to our class day so that we can cover all the required material. We'll also talk about e-mail etiquette, which is the proper way to use e-mail. Finally, you'll learn how to use e-mail to become better teachers.
Week 5
Lesson 9- Classroom Communication and Assignments with E-mail
In this lesson, we'll continue our exploration of using e-mail as a teaching tool. We'll consider when it should be used for extending classroom discussions and how to manage the large volume of e-mail messages you may receive from your students. Then we'll discuss how to prepare your students to use e-mail and what you should expect from the messages they write. Finally, we'll talk about activities involving e-mail that you can use in your classroom. After this lesson, your classroom discussions will be better than ever before!
Lesson 10- Communicating with Mailing Lists and Newsgroup Bulletin Boards
Today we'll focus on other tools of communication that the online world offers. Two of them are mailing lists and newsgroups. We'll talk about what they are and how to use them. You'll learn how to provide younger and older students with up-to-date resources.
Week 6
Lesson 11- Communicating with Discussion Boards
In this lesson, you'll find about one more online communication tool for your classroom—free discussion boards. Today you'll learn how to create, use, and manage one.
Lesson 12- Timesaving Techniques, Online Classrooms
Our final lesson is devoted to bringing you some time-saving techniques. You'll discover how to use online quizzes, manage grading online, and create certificates for your students and yourself. You'll also find out where to download free educational material.