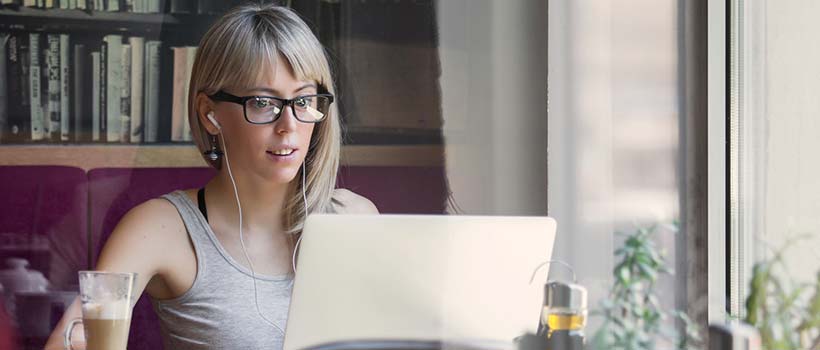 Week 1
Lesson 1- Basic Project Management Tools
In our first lesson, you'll learn how to use a variety of project management data collection tools including check sheets, histograms, performance charts, and process definition tools such as work breakdown structure (WBS) and flowcharts. After you master these tools, you'll be able to increase your project management effectiveness by leaps and bounds.
Lesson 2- Estimating
Estimating is a very important activity for every organization. It helps you calculate time and costs for your project. When you successfully use estimates, your actual cost of project work is very close to your projections. In today's lesson, you'll learn how to apply quantitative and qualitative estimating methods, such as historical analogy, the walk through and Delphi methods, expected value, and estimates under uncertainty.
Week 2
Lesson 3- Earned Value
Earned value is gaining in popularity in project management circles. Although some people view it as a new concept, they're often surprised to learn that it's been around for more than 30 years. In today's lesson, I'll define earned value, describe its history, and discuss its benefits. You'll learn about the graphical and mathematical overview of earned value, and discover how to create a step-by-step earned value performance measurement (EVPM) system.
Lesson 4- Gantt Charts
Gantt charts, along with work breakdown structure (WBS), earned value performance measurement (EVPM), and the precedence diagram method (PDM), make up the big four of project management. A Gantt chart may be the most popular tool associated with project management because it's an easy to follow timeline chart. In today's lesson, you'll learn about the history of Gantt charts, find out how to create one, and discover their benefits and limitations.
Week 3
Lesson 5- Precedence Diagram Method
Network scheduling, along with earned value, represents one of the most technical aspects of project management. If you enjoy working with charts and numbers, this lesson is right up your alley! As with earned value, the precedence diagram method (PDM) includes a fair amount of terminology and a little bit of tricky math. Today you'll learn the basics of networks and see how they relate to project management. You'll discover activity-on-arc (AOA) and activity-on-node (AON) network scheduling methods and understand how to use task dependencies, dummy activities, and float time.
Lesson 6- Project Planning and Control Tools
In today's lesson, we'll take a break from using calculators and studying elaborate models. You'll learn how resource planning, work flow diagrams, and storyboards can help you create and implement an effective project plan. I'll also show you how to define and implement a project change control system and to how control project costs.
Week 4
Lesson 7- Data Analysis Tools
Today, we'll discuss a few more tools to help you with your projects. We'll begin with cost-volume analysis, a tool to help you optimize choices using costs, volume, and desired profits. We'll move on to Monte Carlo simulation, a sophisticated tool you can use when you deal with completely random conditions. You'll learn how to use force field analysis, a tool that helps you evaluate a decision based on pros and cons, and apply the Pareto principle, a 200-year-old concept that helps you to focus on what's important.
Lesson 8- Project Management Software
I believe that too many people in the project management field place too high of an emphasis on the role of project management software. While it has an important role to play as a tool, software is not a substitute for sound planning, effective implementation and control, and positive leadership. In today's lesson, I'll discuss the nature of project management software and help you identify winning techniques and processes. You'll read two case studies to help you understand issues pertaining to software implementation. You'll learn why some people are reluctant to use project management software, and discover ways to evaluate and select a software supplier.
Week 5
Lesson 9- Statistics and Process Improvement
Many project managers and team members struggle to improve their projects' output. Despite their best efforts to improve customer satisfaction, project personnel are often unable to make much progress. The best way to succeed is to use statistics and a data-driven approach to characterize and improve your projects. Today, you'll learn about the measures of location (median, mode, and mean), the normal curve, and measures of dispersion (range, mean absolute deviation, variance, and standard deviation). You'll see how the Taguchi loss function is an alternative to traditional go/no-go inspection. You'll also learn how to measure variation, use prevention, and apply statistical process control (SPC) to help you produce predictable and acceptable results.
Lesson 10- Dimensions of the Project Team
Today, we'll discuss the dimensions of the project team. For your project to succeed, you need a skilled project manager and committed capable project team members. You'll learn how to identify essential competencies of an effective project manager, and how to establish a winning project team. You'll understand what it takes to recruit, evaluate, and select project team members. And you'll also learn about the concepts of a core team, extended team, and the overly important project team.
Week 6
Lesson 11- The Project Team in Action
I believe a potent combination of a high-functioning project team and a capable project manager is essential for your success in project management. Effective project teams come together through careful planning and action. In today's lesson, we'll discuss work group theory, contrast formal and informal work groups, and identify informal work group characteristics. You'll learn about the stages of team development, understand why change is so important for your project, and find out why people are reluctant to change. You'll learn how to overcome resistance to change and empower your project team.
Lesson 12- Organization and Motivation
Today, we'll discuss fundamental organizational concepts. You'll discover the purpose of an organization chart and learn why a matrix organization is a common project management organizational structure. You'll understand key coordinating principles such as authority, responsibility, accountability, and power. And you'll gain insights into organizational culture by developing a deeper understanding of values and beliefs, the elements of successful delegation, and various theories of motivation and leadership.