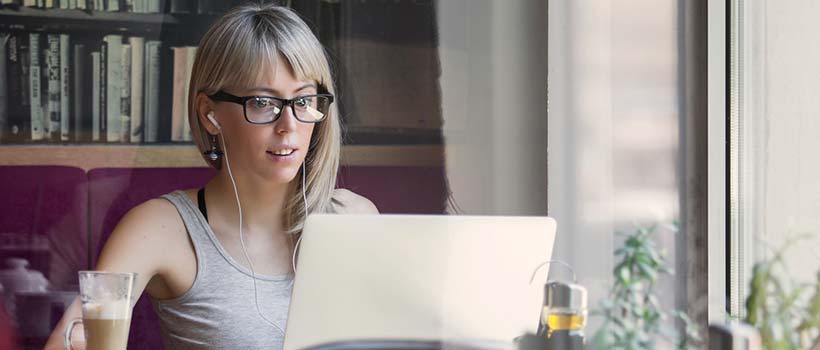 Week 1
Lesson 1- Digital Camera Basics
Photographing people is one of the most exciting and complicated kinds of photography. Yet, with just a few skills, you'll soon be taking better pictures of people. In this lesson, we'll begin by exploring digital photography equipment and talk about how to set up an inexpensive home studio.
Lesson 2- All About Exposure
Today you'll learn about exposure and the pivotal role it plays in photography. We'll talk about the three camera controls that affect exposure, and you'll find out how to use these controls to achieve the desired effect in your photographs.
Week 2
Lesson 3- Indoor and Outdoor Lighting Techniques
In this lesson, you'll learn about light. Every photo is made from the effects of light on your digital camera's sensor, so the importance of understanding and using light has an enormous impact on your photos. You'll find out how to make the most of indoor and outdoor light and how to use some tactics to give you better shots. Then, we'll explore some difficult lighting situations and how to overcome those problems in order to take great people photos.
Lesson 4- Composing Photographs
In this lesson, you'll learn how to compose a photo. Photo composition involves not only the primary subject and secondary objects, but also the general look and overall feeling of a photo. You'll find out how to tackle common composition problems, use the rule of thirds, put tactics to work in order to shoot sharp photos, and use depth of field to your advantage.
Week 3
Lesson 5- Taking Portraits of Individuals and Groups
People photographers spend most of their time taking portraits of individuals and groups, but posing and arranging these shots can be difficult. In this lesson, you'll learn how to solve common problems with portraits and how to arrange and shoot portrait and group photos that give you a true representation of the individual or group.
Lesson 6- Photographing Hands, Faces, and People with Their Pets
In this lesson, you'll learn how to take photos of faces, hands, and people with their pets. You'll discover how to manage composition, posing, and angles, and how to capture meaningful photos that communicate to the viewer. You'll also learn how to handle lighting with pets and how to keep their attention as you photograph them.
Week 4
Lesson 7- Photographing Children
In this lesson, you'll learn how to take photos of babies and children. You'll discover some practical tips that will help you shoot those intimate, personal photos. We'll explore techniques for taking photos of children in motion, discuss how to pose kids, and consider specific issues related to photographing babies and newborns.
Lesson 8- Action Photography
Have you ever tried to get some good sports photos, only to be disappointed with the results? Maybe the image was blurry or the gym lighting made your photos have a yellow tint. Sports photography is often rather difficult, but this lesson will help you learn tools and tricks so you can capture great sports images. You'll learn all about managing shutter speed, composition, lighting, and you'll find out what makes a sports photo look great.
Week 5
Lesson 9- Macro and Abstract Photography
In lesson, you'll learn about macro and abstract photography. Macro photography uses specialized lenses and lens attachments that allow you to get very close to items, while abstract photography focuses on photos that may not have a discernable subject. You'll be surprised to know that you can use both of these techniques to create beautiful photos of people, and in this lesson, you'll find out how.
Lesson 10- Shooting Formals and Weddings
One of the more challenging types of people photography is shooting formal events, such as proms and weddings. In this lesson, we'll tackle this difficult subject and explore how to manage posing, lighting, and composition. We'll also explore how to manage distractions, problems, and even how to take great photos of inanimate objects, such as the wedding cake!
Week 6
Lesson 11- Post-Processing Photos of People
In this lesson, you'll find out how to make the most of image editing software and your people photos. Even good photos sometimes need a bit of editing work to make them great, and in this lesson, we'll focus on editing techniques specific to photos of people. You'll see how to adjust composition, exposure, and how to fix common problems, such as facial blemishes.
Lesson 12- The Business of Photography
After you master your people photography skills, you may want to begin a business. In this final lesson, we'll explore the business of photography. You'll find out how to manage clients, the services you'll offer, and you'll learn about photography contracts – a vital part of your business. You'll even be able to download a contract and customize it to meet your business needs.