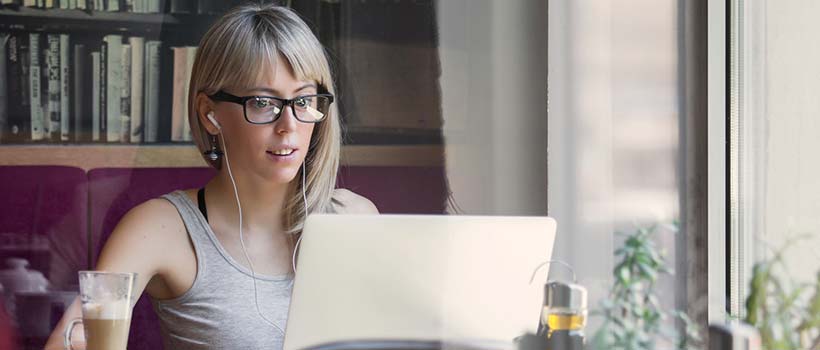 Week 1
Lesson 1- Pronouncing Japanese
Today you'll get to know the graceful sounds of Japanese letters and syllables. Don't worry, though—you won't have to learn Japanese symbols to begin speaking this language! You'll explore Japanese through Roomaji, a handy system that uses the English alphabet. You'll also have lots of chances to listen to and practice pronouncing Japanese. By the end of this lesson, you'll be able to pronounce Japanese words correctly and be ready to head straight on to phrases!
Lesson 2- Greetings
In this lesson, you'll discover how to say hello and goodbye as well as what to say when meeting people for the first time. But in Japanese, there's more to greetings and introductions than just words. So you'll also get to know the Japanese customs for showing respect to others. Finally, you'll meet our travel companions, Dan and Jen, and journey with them while they're visiting interesting places in and around Tokyo. With their help, you'll put to use your new Japanese skills.
Week 2
Lesson 3- Relating to Others
Interpersonal relationships in Japan maintain a delicate balance between offering respect and showing humility. To properly relate to people in Japan, you need to use language that reflects these important cultural characteristics. In this lesson, you'll learn all about Japanese respect and humility, as well as how to address others politely in conversation. You'll also discover how to ask and answer simple questions.
Lesson 4- Talking About Yourself
In this lesson, we'll explore Japanese sentence structure, and you'll get familiar with the personal pronouns I and you. You'll also learn how to speak about your nationality and occupation so you can talk a little about yourself as well as ask about others. You'll also discover the Japanese attitude toward talking, including a strong drive toward living in harmony with others.
Week 3
Lesson 5- Taking a Coffee Break
Many people think that the Japanese drink only green tea. But you might be surprised to know that they're also big fans of coffee! So we'll take a break in this lesson to have a cup of joe. You'll be amazed at the number and variety of coffee shops in Japan. After this lesson, you'll know how to order coffee and take a relaxing break in Tokyo. You'll also learn one of the single most useful expressions—onegaishimasu—which you'll use to politely ask for not only coffee but anything at all.
Lesson 6- Shopping
Are you ready to go shopping? First, you'll learn the yen's value and how to say large numbers up to 100,000 yen. You'll also learn some must-use phrases for shopping: "What is this?" "How much is it?" and "I'll take this, please." In this lesson, we'll visit two great shopping neighborhoods in Tokyo: Akihabara, a famous place to buy electronics; and Asakusa, a traditional area of Tokyo where you can visit one of the city's oldest temples and buy some nice souvenirs.
Week 4
Lesson 7- Finding Places
In this lesson, we follow Dan and Jen on an outing to the Imperial Palace in the heart of Tokyo. During their misadventures, you'll learn the right language for navigating your own way around the city. You'll also get familiar with some words for places that you'll likely want to find during your own travels, like the ATM machine, the train station, the restroom, and more!
Lesson 8- Dining
Who doesn't like to eat? One of the best things about getting to know a new language and culture is getting to try out the food that goes along with it. In this lesson, you'll learn about Japanese diet and food etiquette. I'll take you to the most common eateries in Japan: noodle and sushi restaurants, where you'll practice being seated, asking for an English menu, ordering food and drinks, and taking care of the check all in Japanese.
Week 5
Lesson 9- Making a Hotel Reservation
For the next three lessons, we'll travel out of Tokyo to see Japan's beautiful countryside. As a planning stage of the trip, you'll get acquainted with the different types of hotels in Japan—including traditional Japanese-style inns and more Western-style hotels. You'll learn how to say months and dates in Japanese for making a hotel reservation. And you'll also practice a mock check-in.
Lesson 10- Traveling by Train
Have you heard of Mount Fuji? That's where we're going today as we visit Hakone, a famous village known for its hot springs and views of Mount Fuji. In the process, you'll get to know Japan's railway system and some useful train-related travel expressions. You'll also learn how to tell time so you won't miss your train! We'll see if our friends Dan and Jen can use what they've learned to join us in Hakone as well.
Week 6
Lesson 11- Relaxing Japanese Style
Would you like to learn to relax Japanese-style? We've reached our mountain destination, arriving at a Japanese inn, where we'll relax and get pampered with fabulous food. Following check-in, you'll learn how to ask about inn amenities. You'll also get to know all about Japan's national affinities for bathing and karaoke—all part of relaxing Japanese-style.
Lesson 12- Handling Emergencies
In this final lesson, you'll learn how to prepare for any unexpected situations while traveling in Japan. You'll see how to ask for help and handle medical emergencies. And if you lose anything, you'll discover how to ask around and find it. Then you'll be ready for a fun and safe trip to Japan!