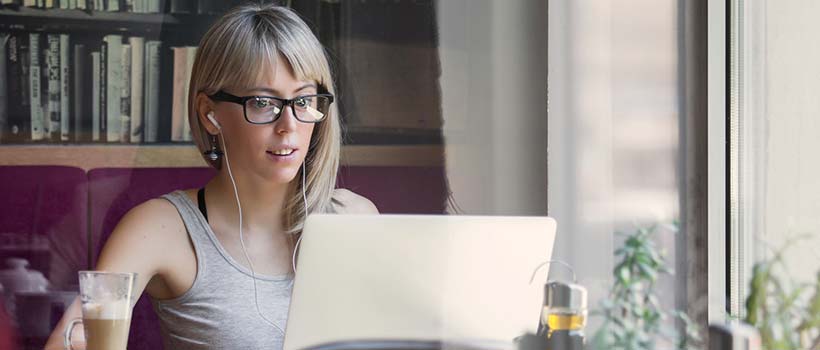 Week 1
Lesson 1- Becoming a Published Writer
As an unpublished writer, what you don't know could hold you back. What you learn here in our first lesson will help you understand what to look for and what to avoid in the publishing industry, as well as how to reach your publishing goals. By learning how to get published quickly and often, you should be well on your way to a lifetime of publishing success!
Lesson 2- Breaking In and First Markets
In this lesson, you'll learn why it's difficult to break in to the world of publishing, why publishers prefer to work with published writers, and why editors can be as choosy as they want to be. I'll also tell you about five of the easiest publishing markets.
Week 2
Lesson 3- Writing Contests and Credibility
In this lesson, you'll learn how to use writing contests to gain publishing credibility. I'll provide you with examples to steer you away from contest scams, and show you how to find legitimate writing contests. Then we'll discuss how to retain some rights to your work and resell your contest submissions.
Lesson 4- Manuscript Mechanics and Formats
Today, you'll learn how to format a manuscript for submission to a publisher. You'll find out how to narrow down your chances of rejection by making sure you follow all the submission guidelines. You'll learn all the basic manuscript mechanics, from paper to font choices. Then we'll go over all the formatting rules, including the importance of saving your work.
Week 3
Lesson 5- Proofreading, Printing, and Submission Logs
In this lesson, you'll learn the final steps to prepare your manuscript for submission. If publishers perceive you as careless or sloppy in any way, they may reject your manuscript without ever reading it. Publishers don't need to waste their time with writers who submit unpolished material. You'll also learn how to create a submission log to track your manuscripts for future reference.
Lesson 6- Copyright, Rights, and Pseudonyms
This is perhaps the most important lesson of all. Before submitting your work to a publisher, make sure you take the necessary steps to protect your work against copyright infringement. That means ensuring your work has copyright protection, as well as maintaining rights to sell the work again and again if desired. I'll tell you everything you need to know in today's lesson. You'll also learn about using pseudonyms.
Week 4
Lesson 7- Mainstream, Subsidy, and Self-Publishing
Once you've completed your manuscript—that is, finished writing, editing, proofreading, formatting, and printing it—you've reached the halfway point of your publishing process. Finding the right publisher and publishing method for your work can mean the difference between a novel on the best-seller list and a garage full of unsold books. I'll tell you how to do that in today's lesson. We'll also go over the pros and cons of subsidy publishing and self-publishing.
Lesson 8- All About Query Letters
A query letter is a very important part of the submission process. In this lesson, you'll learn what a query letter is and why it's important to your submission. I'll show you how to format a query letter, including what information you should include and what you should leave out. You'll also learn when and how to submit your queries to a publisher.
Week 5
Lesson 9- Submissions, Offers, and Rejections
Your manuscript must be packaged and delivered to a publisher in a professional manner. In this lesson, you'll learn how to mail your manuscript, including how to submit photos and illustrations with your submission. You'll also learn what a simultaneous submission is and when you can use this method of submission. I'll also show you how to evaluate the offers and rejections you receive from publishers following your submissions.
Lesson 10- All About Agents and Contracts
You'll learn all about literary agents in this lesson. An agent isn't a necessity for most submissions, but one is recommended for certain publisher contract negotiations. Today, you'll learn when, where, and why to get an agent to represent you. You'll discover why finding a reputable agent is just as important as finding a reputable publisher. We'll also explore agent contracts, fees, and publisher contract terms.
Week 6
Lesson 11- Clubs, Conferences, and Writer's Block
In your writing and publishing efforts, it's important to remember that you aren't alone in this venture. There are millions of other writers out there who can offer you information, inspiration, and encouragement when you need it. In this lesson, you'll learn how to connect with other writers. You'll also learn what to do when you're face to face with that dreaded writer's block. If you can't think of anything to write, how will you ever get published?
Lesson 12- The Future of Publishing
In our last lesson, you'll learn that there are certain publishing taboos that you should avoid. Neither talent nor determination will help you if you fail to follow simple publisher guidelines. You'll also learn how to format the items that publishers request following acceptance of your manuscript. In addition, you'll learn about the future of publishing.