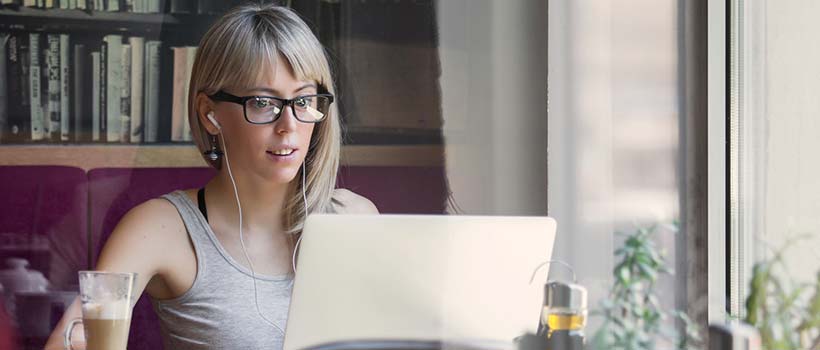 Week 1
Lesson 1- The Subject of Photography
In this first lesson, you'll learn how to see the subject of each photograph—before you press the shutter button. This information will provide a solid foundation for the rest of the class.
Lesson 2- Camera Equipment
As we move to the technical side of photography, we'll take a look at the options available in camera equipment. Whether you have a point-and-shoot camera or the latest digital SLR, you'll gain a better understanding of the equipment and tools photographers use.
Week 2
Lesson 3- Your Photographic Eye
Returning to artistic elements in this lesson, you'll learn how to develop your photographer's eye and incorporate compositional guidelines as you take better pictures. This information will provide a solid foundation for the rest of the class.
Lesson 4- Lighting
Light is the essence of photography. In this lesson, we'll explore how to control and use light to your advantage. You'll compare the advantages of natural light, available light, and artificial light and see when you'll want to use each to capture the special effects you're after. You'll also learn how to use the ISO and white balance settings on your camera to make the most of the light you have.
Week 3
Lesson 5- Sharp Shooting
Today we'll explore the options for using your camera and other tools to get sharp, crisp images. Photography often requires compromise to accommodate conflicting priorities, and after this lesson, you'll be able to decide what's most important to you. Becoming aware of screen resolution, camera shake, stabilization, and focus options, as well as preprogrammed modes, will give you a variety of tools to put to work. You'll also see how to test your lenses and cameras and evaluate your equipment.
Lesson 6- Aperture and Depth of Field
Using manual exposure settings opens up a whole new world of professional and creative options. In this lesson, you'll begin an exploration of how to get the most out of your camera's features, starting with Aperture Priority and the control it gives you over depth of field. Whether you want to create an image with a soft background highlighting your subject or a far-reaching landscape shot with all the details in focus, controlling your aperture settings puts that power in your hands.
Week 4
Lesson 7- Shutter Speed and Motion
You'll see how to capture motion in this lesson as we continue the topic of manual exposure settings. Whether you want to freeze the action of fireworks or merge a waterfall into a velvety illusion, shutter speed is the key! Setting your shutter speed gives you the control you need to get the images you want, and it's easier than you might think. You'll have lots to practice with as you finish this lesson.
Lesson 8- Portraiture
In this lesson, you'll learn the tricks of portrait photography. Whether you're working professionally or just as the family photographer, these techniques will help you take better portraits. You'll see how to pose people so they'll look their best, when to use digital editing, and how various lighting techniques will help you create pleasing portraits.
Week 5
Lesson 9- Children and Pet Photography
Photographing children, pets, and groups is a challenge for even the most seasoned professional photographer. In this lesson, you'll learn some techniques and strategies to bring out the best in your pictures.
Lesson 10- Photographic Challenges
Now that you know how your camera works and what you want to do, it's time to take a look at how to handle challenging situations. When the light is low or the subject just seems out of reach, you want to know how to get the shot! In today's lesson we'll focus on how to use your tools and knowledge to beat the challenges and come away with the pictures you're after.
Week 6
Lesson 11- Photojournalism
Photojournalism is a fascinating field for photographers. This fast-paced world presents challenges of its own. In this lesson, you'll see how the pros handle this type of work. We'll also discuss how to get started in the field.
Lesson 12- Digital Options
Digital editing is a real bonus for photographers. In this lesson, you'll learn about the basic and artistic editing techniques available to all photographers, as well as some of the technical issues of digital photography.