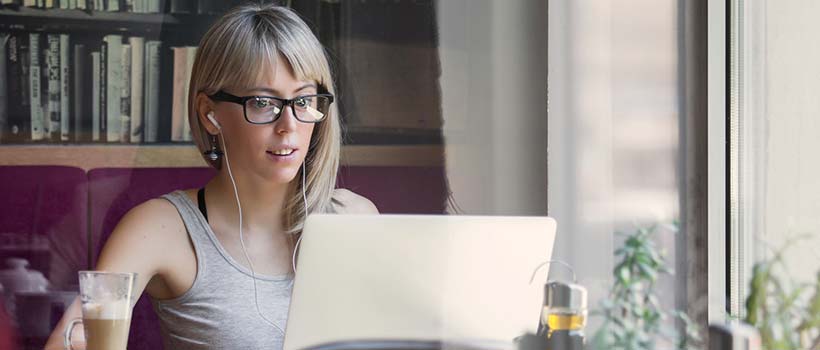 Week 1
Lesson 1- Planning a Classroom Web Site
Teachers, don't let technology intimidate you! It's easier—and more fun—to create a classroom Web site than you might think. In this first lesson, we'll explore the ways that a Web site can help you organize information, instruct your students, and interact with others. Then you'll create a plan for your very own classroom Web site and learn how to keep your students safe when they surf the Internet.
Lesson 2- Starting HTML
Today, you'll put your plan into action and enter the exciting world of classroom Web sites as an author! You'll learn about text editors and HTML as you begin creating a Web site. By the end of Lesson 2, you'll have a title, description, heading, and text for your site.
Week 2
Lesson 3- Fun With Formatting
In this lesson, you'll bring your site to life with formatting. You'll give your Web site visual appeal as you add color to the text and the background. You'll also learn to format and arrange text, giving your site a unique, professional look.
Lesson 4- Selecting and Adding Images
Would you like to add a picture of your school to your Web site? Do you want to showcase student work? Today, you'll learn how and why you should add graphics to your site and discover just how easy it is.
Week 3
Lesson 5- Banners, Backgrounds, and Animated Images
We'll take your Web site to the next level in this lesson. You'll find out how to select and format a background image and animated graphics for your home page. Then you'll top it all off with a custom-designed banner. These additions will liven up your Web pages and impress your students!
Lesson 6- Creating Links
Today is all about links! You'll learn about the different kinds of links and how to create them. You'll see how to place them to make it easy for visitors to navigate your site.
Week 4
Lesson 7- Table Fun
It's time for table fun. Tables are a great way to organize information, such as student assignments. By the end of this lesson, you'll know how to create a table, format it, add color and graphics to it, and incorporate it as an important part of your classroom Web site.
Lesson 8- WebQuest Evaluation and Planning
Today, we'll focus on WebQuests: unique Internet learning adventures. You'll discover how to design a fun, successful WebQuest that will enrich and educate your students. After planning your WebQuest, you'll use your HTML knowledge to begin creating it.
Week 5
Lesson 9- Completing Your WebQuest
It won't be long until your work is on the Web! Then you'll be part of that elite crowd with the skills to create and post WebQuests online to share with other teachers. In this lesson, you'll complete your WebQuest and link it to your Web site. We'll also explore the best ways to use this learning experience in the classroom.
Lesson 10- Classroom Blogs
Are you ready to implement a great communication tool in your classroom? Today, you'll develop your own blog that will enhance your teaching and create a learning environment that transcends your classroom's walls. By the end of this lesson, you'll have the knowledge you need to create a blog, teach your students about blogging, and use blogs effectively.
Week 6
Lesson 11- Publishing Your Site
It's time to go public and post your site online! In this lesson, you'll find a host and a domain name for your site. We'll explore options to suit all budgets—including no budget. You'll also learn about File Transfer Protocol so that you can move your Web site files from one computer to another with ease.
Lesson 12- Student Web Site Tools
Now that you're a Web expert, you can share your skills with your students! In this final lesson, you'll discover great ways to help your students create their own Web sites and post their projects online. You'll learn how to modify HTML to build a site in mere minutes, and you'll find out how Web authoring software programs and your Web host's site-building tools can make creating a site a snap.