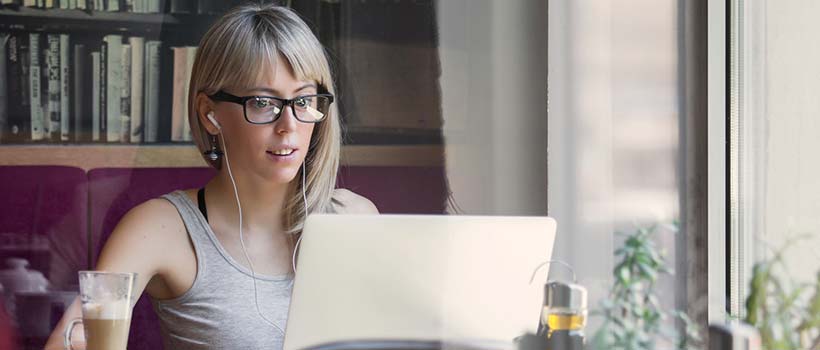 Week 1
Lesson 1- Getting Started With WordPress
In this first lesson, we'll explore the magic of WordPress! You'll discover how to use this free software to create an attractive, dynamic blog or website—without learning any special code. You'll find out what the two "flavors" of WordPress are and why we'll use the hosted WordPress.com version. Then you'll go online, sign up, and tour the WordPress Dashboard. You'll also plan your project and set goals for yourself.
Lesson 2- Creating a Blog
What can a blog do that a website can't? Blogging's become a popular way to establish an online presence. We'll discuss how adding a blog can make a traditional website more effective. Then you'll build a blog with WordPress—by creating, refining, and categorizing posts. You'll also find out how to encourage and control visitor feedback.
Week 2
Lesson 3- Making a WordPress Website
Get the best of both worlds by combining a blog with a traditional website. In this lesson, you'll use WordPress to create and organize Web pages. And I'll show you how to convert your blog to a traditional website—or vice versa—with the click of a button.
Lesson 4- Making Your Pages Look Great
This lesson's all about WordPress themes—the templates that give your website its look and feel. You'll discover how to choose a theme, install it, and tweak it.
Week 3
Lesson 5- Working With Images and Multimedia
Photos, drawings, charts, videos, and audio clips can make your website more appealing and understandable. In this lesson, I'll show you how to use WordPress to upload and insert images and multimedia files.
Lesson 6- Functionality: Getting the Most Out of WordPress
Make your website or blog more informative and easier to navigate with some special WordPress tools. You'll learn how to use sidebar widgets, forms, maps, and syndicated newsfeeds to make your site more useful and usable.
Week 4
Lesson 7- Making a User-Friendly Website
If your online visitors have trouble understanding or navigating your website, they'll go somewhere else. This lesson helps you pinpoint and eliminate usability problems.
Lesson 8- Polishing Our WordPress Website
In this lesson, we'll take a long, hard look at our class project and decide how to make it better. You'll create a front page featuring both static and dynamic content; add links to pages, documents, email, and other sites; and repair typos, grammatical errors, and other mistakes.
Week 5
Lesson 9- Getting Search Engines to Love Your Website
What if you launched a website and nobody came? This lesson will show you how to keep that from happening. You'll find out what makes search engines tick and how to get them to visit your pages.
Lesson 10- Making the Most of Statistics and Social Networking
Statistics are just a bunch of numbers if you don't know how to use them. We'll focus on how to analyze stats so you can improve your site. You'll also find out how to tie your WordPress pages into social sites like Facebook and Twitter.
Week 6
Lesson 11- Launching Your WordPress Website
It's time to put the finishing touches on your site. This lesson includes a prelaunch checklist, so your online guests won't find any mistakes. I'll also show you how to promote the site and manage contributors.
Lesson 12- Getting the Most From WordPress
In our final lesson, you'll learn how to build a sophisticated form, and I'll review all the optional upgrades WordPress offers. You'll discover how to personalize your domain name, use your mobile phone to update Web pages, and access the files that control your site's appearance. I'll also examine the pros and cons of moving to the self-hosted version of WordPress.