Certificate in Dog Grooming
Do you love dogs? Want to to learn how to groom them? Fulfil your lifelong dream by joining this one of a kind Certificate in Dog Grooming.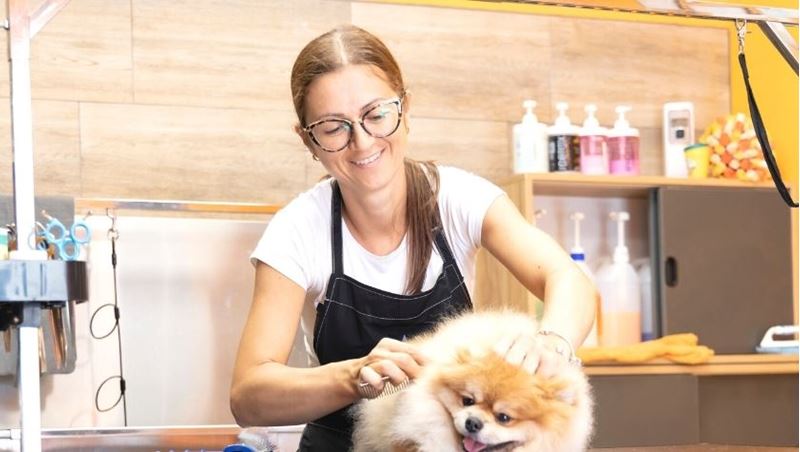 Quick Facts
Study for Just $25 a Week

Unlimited Access

Certificate

Expert Mentor

Videos and Quizzes

86 Students
Who's it for?
Individuals interested in a career as a dog groomer
Individuals looking to sample dog grooming as a career, but not yet ready to commit to starting a business

Lifetime Access
Receive unlimited lifetime access to your course. Unlike other online courses, we won't charge you expensive extension fees, instead we give you the flexibility to truly study at your own pace. Even after graduating, you can refer back anytime.
Unlimited lifetime access
No expensive extension fees
No deadlines

5 Day Money Back
Our 5 day money back guarantee gives you peace of mind that if for any reason you're not 100% happy, you'll receive your money back!
Peace of mind 5 day trial
100% money back
Course Overview
This online certificate in dog grooming is the perfect starting point for anyone considering a career as a dog groomer.
Designed for those passionate about dogs, there is nothing like learning a new skill, especially when it means you can finally pursue that lifelong dream. Whether you are looking for a complete career change or want to learn to groom your own dogs, this certificate in dog grooming is your first step.
Includes first 6 modules of our dog grooming diploma
Aimed at those considering a grooming career but unsure if it's the right path for them
An affordable entry point into dog grooming studies
Which course is right for me?
We aim to offer everyone the opportunity to follow their passion and study dog grooming. Whether you want to test the waters or are ready to jump straight into setting up your business, we have an option to suit.
For those that want to start a dog grooming business, our dog grooming diploma or dog grooming bundle will be the most suitable courses.

" This course is great as it covers more topics and information related to dog grooming than any other course on offer. I feel that I will have a broader knowledge of what issues and problems that I will come across during my learing process and into my career in dog grooming, and because of that have better know how in dealing with what situations arise."
Social learning
We are sharing with you a lifetime of knowledge, based upon many years of canine experience and qualifications, all at your fingertips. All of our dog grooming courses have been designed to build the same skills as if you were physically attending a classroom course. Online learning, like everything else, has varying standards. Some courses will send you information then a set of questions to answer and that's it. You are expected then to go out into the world as an expert in your subject, which we realise can be pretty terrifying.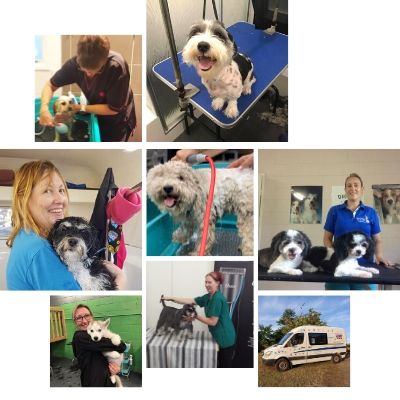 Be our next success story!
Whether you plan to open a salon or set up a mobile business is entirely up to you. We've seen hundreds of students achieve their dreams, embarking on careers as professional dog groomers. Check out some of our students work and their stories in our gallery.
Modules
All of our dog grooming courses are broken down into easy to manage interactive modules, including video tutorials and interactive activities. Written and mentored by an expert groomer you will learn hands-on dog grooming skills from the comfort of your own home. You will be free to access your course 24/7, studying at your own pace wherever and whenever you like. Even better, we give you lifetime access so you will always have your course to refer back to.
Our certificate includes the first 6 modules of our larger dog grooming diploma. After graduating you can then choose to upgrade to our full diploma, completing the remaining 6 modules, assessments and practicals.
Module 1: Equipment and Tools
Grooming kits
Combs
Shedding aids
Nails and teeth
Shampoos, conditioners and deodorants
Haemostat
Grooming tables
Bathing area
Drying area and equipment
First aid kits
Module 2: Dog Handling, Behaviour and Body Language
Essential breed knowledge (breed groups)
Dog training
Canine communication
Calming signals
Positive handling
Handling aggressive or fearful dogs
Canine first aid
Module 3: Canine Anatomy, Disease and Disorders
Canine Anatomy
The skeleton and muscle structure
Parasites
Zoonosis
Disease awareness
Bacterial and viral infections
Skin disorders
Module 4: Pre-Grooming, Bathing and Nails
Essenetial health check steps
Preparing for the bath
Corded, double, silky, smooth, wire, wool coats
Head shaping
Ear cleansing and plucking
Nail clipping and tipping
Teeth cleaning
Pas trimming
Module 5: Drying, Scissoring and Styling
Coat type and behaviour
Mixed breed dogs
Blast drying the coat
Cabinet drying
Stetch drying
Silk coat
Fluff drying
Smooth drying
Scissor and clipper necessities
Module 6: Professional Styling, Clipping and Stripping
The spherical head
The egg shaped head
The rectangular head
Body shapes
Scissoring
Feathering
Clipping
Undercarriage hygiene clip
Ear clipping
Puppies and older dogs
Hand stripping
Carding
Who's the instructor?
Hannah is the owner and head groomer of her own boutique grooming business "The Dog House", which she initially started from her garage until outgrowing the space and moving to a commercial property. Hannah has an extensive list of credentials inc... Read more
Read Hannah Grice's Profile
5
Deborah

What do others think?
'I have been grooming my own two dogs for years and decided to do the Certificate in Dog Grooming course. So glad I did as I've learnt so much during from the course including breed types, shapes, grooming techniques and so much more. correct technique'
The Learning Environment
From the moment that you enrol in Certificate in Dog Grooming you will become an integral part of our learning community. You will experience the perks of classroom studies such as chatting by the water cooler or sharing your opinion on a specific task, all in your own home.
Tutor support during your learning is flawless, friendly and encouraging. You will learn from your professional tutor who is not only knowledgeable and highly skilled but is a passionate industry expert. Our ethos is that if you succeed, we succeed. As with any studies, learning can be intense, yet you will soon realise that your hard work and commitment will be both personally and professionally rewarding.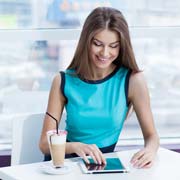 Why Choose Vibe Learning?
Learn Your Way
We understand that everyone works at their own pace and no two students are the same. That's why when you study with Vibe Learning we provide you with all the study guidelines, tools and support you need but leave you to set the pace. You are free to complete your assessments when and where you want.
We don't break the bank
With Vibe Learning we believe that education should be accessible to anyone who wants to learn. That's why we offer some of the most competitive prices in the industry. Investing in your future is a smart choice and doesn't have to break the bank. Whether you choose our money saving upfront prices or flexible payment plans, studying is accessible to you.
You'll get the personal attention you deserve
We are real people, providing real support every step of the way. When you study with Vibe Learning, you'll benefit from learning from professional, knowledgeable and most of all passionate industry experts.
Reap the rewards sooner rather than later
We offer a range of options from short 6 week courses through to extensive 12 month courses. Whatever your personal or professional goals, studying online with Vibe Learning provides a rewarding life changing experience which is well within your reach.
Learn real life skills
We don't profess to know everything about every industry. That's why, when we write a course we work with industry experts who do know everything! Before delivering a course we make sure that the following boxes have big green ticks in them;
The course is industry Current
The course is Relevant to our students
The course is Engaging and delivers outcomes
Still looking?
Check out the following courses related to Certificate in Dog Grooming: